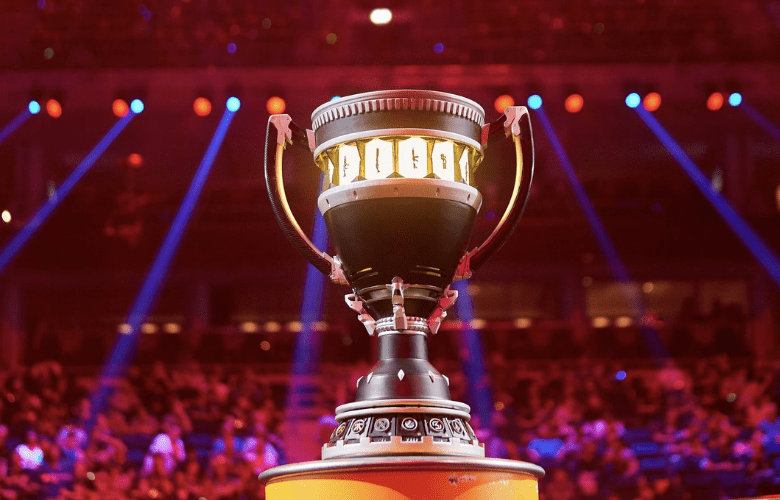 After the first CS:GO Major in over two years, there have been a lot of challenges.
The fact that the first CS:GO Major in over two years has come to a conclusion is only now sinking in. Many fans are hoping that the next Valve-sponsored Major will not be delayed by another two years and that an exciting post-Major roster swap is now in the works.
However, before we move forward to the near future of CS:GO, let's take a look back at the PGL Stockholm Major's triumphant return to the public. We'll look at two winners and losers from this historic event in particular.
Winners: s1mple and Na'Vi
This is the clearest addition on the list, yet this victory deserves to be discussed further. Great performers in mainstream sports and esports frequently miss out on the elusive trophy that signifies their game's pinnacle achievement.
Prior to Stockholm, s1mple had advanced to the semifinals of seven separate Majors with three different teams, losing twice in the grand finals. Over time, the question moved from "when would s1mple win a Major?" " to "Will S1mple ever win a Major?" " It was never a question of his talent or abilities; it was simply a matter of assembling the ideal team to support him.
The appropriate components were eventually introduced over time, starting with the ultimate electronic co-star, then a dependable in-game leader who could also enter Boombl4. Perfecto was an excellent choice for the support/lurker role, and then 18-year-old rookie b1t was promoted to the main team and immediately made an impact. This team arrived in Stockholm in the best shape of everyone, led by the game's top player, and is now poised for long-term success.
Losers: North America
For the first time since PGL Krakow 2017, no North American player or team has advanced to the CS:GO Major playoffs. This isn't the case if you consider FURIA a North American team; yes, they topped the NA RMR standings to reach Stockholm, but they're a Brazilian org with all Brazilian players who only played in NA since it's much more tempting from a Major slot standpoint than South America.
This is almost a poetic effect of the enormous decline in North American CS that has occurred since the pandemic began. Cloud9, 100 Thieves, Gen.G, and Chaos E.C. are among the once notable NA CS groups that have moved on. Many of the game's big names and budding players have gone for greener pastures in VALORANT.
Before the Major even began, Evil Geniuses declared that it would be benching the majority of its starting lineup following a 0-3 performance in the Legends Stage. In Stockholm, Team Liquid, the last remaining NA stronghold of top-tier CS, seemed surprisingly unsettled, falling 1-3 and being knocked out by former member Twistzz and his new allies at FaZe. Now, rumors claim that both Stewie and FalleN are "considering their options" ahead of a possible major NA shuffle in 2022. Right now, NA's short-term prospects are grim.
Winners: The Danish teams
The three Danish teams that competed in the PGL Stockholm Major have a promising future ahead of them. Yes, Astralis failed to repeat as Major champions and did not go past the Legends Stage, but perhaps it is a hint that the changes they made prior to the playoffs were required. They now have a young AWP star in Lucky, as well as two tier-one ready contributors in k0nfig and blameF, who are hoping to come back to winning Counter-Strike. There's an air of anticipation surrounding the future era of Astralis, thanks to the seasoned veterans Xyp9x and gla1ve.
They aren't, however, the only ones who are positive. After disappointing showings at the initial post-pandemic offline tournaments, Heroic entered Stockholm with some reservations, amidst the controversy produced by former coach HUNDEN effectively accusing the squad of cheating with him. Heroic, on the other hand, stood out with strong performances in all three stages, particularly in the playoffs, where they defeated Virtus Pro and came close to defeating G2.
Finally, despite hardly advancing for the competition with a multi-overtime close win over Team Fiend at IEM Fall, Copenhagen Flames was one of the main surprises of the event. They stunned most pick'ems with a 3-0 record in the Challengers Stage and were just a few rounds away from a massive upset over NiP in the Legends Stage, which would have put them in the playoffs. However, the players themselves may be able to secure new contracts with a new organization in the future. According to Dexerto, the Copenhagen Flames are seeking a half-million-dollar buyout for its players.