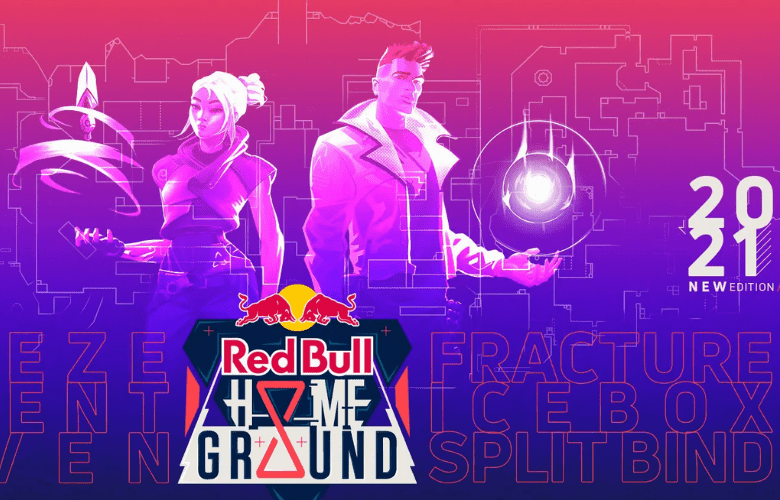 Team Liquid won the Red Bull Home Ground Grand Final, a custom pro Valorant open tournament broadcast live from London's Red Bull Gaming Sphere.
The enthralling fight saw Team Liquid and Acend go head-to-head to stake their claim as one of the finest EMEA Valorant teams, having fought their way through a star-studded field of 16 top sides in a series of grueling group matches and elimination rounds.
The final day started with a thrilling third-place playoff match between Tenstar and Vodafone Giants. The Vodafone Giants, who'd been competing on-site at the Red Bull Gaming Sphere in London, dominated throughout, edging off Tenstar in the first match before building an overwhelming lead in the second to win the tie in just two games.
The Grand Final got off to a hectic start, with Team Liquid winning on their home turf of Split to build pressure on Acend for the second match. Originally, it appeared that Acend would make the most of their home advantage on Bind, but Team Liquid rallied from 11-5 down to force the second match into overtime.
The sides exchanged games in an intense struggle before Acend twisted the knife to win the second round 17-15 and force the Grand Final to a best-of-five match.
The third match resumed the long back-and-forth between the two Valorant teams, with Team Liquid gaining a hard-fought 13-11 victory to take control of the tie. The fourth match, this time on Breeze, was yet another spectacular battle, and with neither side entirely in control, it appeared that the Grand Final would go all the way.
Nevertheless, a resurrected Team Liquid came back to win 13-11 and cement their status as Home Ground champions.
Team Liquid battled over the likes of G2 and Futbolist in the group stages, setting up a heated fight against Fnatic in the quarter-finals before cruising past Tenstar in a great semi-final performance.
"I'm extremely thrilled and I think we have a lot of potential," Team Liquid's Adil 'ScreaM' Benrlitom said after the win. "It's still a young team, but it's incredible how hard we ground [for the victory]." We've competed against some of Europe's finest teams, but something is different about us, and we're definitely a contender."
Liquid also has two UK players in soulcas and L1NK, as well as Jamppi from Finland and ScreaM and Nivera from Belgium.
Acend's fan-favorite Mehmet Yaz 'cNed' pek was the standout performer at Red Bull Home Ground, winning the Legion MVP Award and a new Lenovo Legion Y25-25 240hz 1ms response time gaming display.
cNed's overall combat score of 234.4 underscored a level of domination that saw him win the community vote by a landslide, assisting his side to the Grand Final with his dangerous presence and clutch performances all through the competition.
"Red Bull Home Ground was a fantastic tournament, bringing the 16 best teams from EMEA. The Grand Finals was one of the best we've had in Valorant in the region, and both Team Liquid and Acend put on a show for the ages, and I'm looking forward to seeing them next year!" – Yinsu Collins, desk host
The Red Bull tournament had a unique 'home and away format, with the first two starting matches on each team's selected 'home ground,' with a stalemate resulting in a best of five battle.
During the final, Home Ground had over 50,000 current viewers across all networks.
"Red Bull Home Ground was a terrific event, bringing the 16 finest teams from EMEA," stated British desk presenter Yinsu Collins. The Grand Finals was one of the best we've seen in Valorant in the region, and both Team Liquid and Acend put on a show for the ages, and I'm excited to see them again next year! "
Valorant analysis pairs Lauren 'Pansy' Scott, Michael 'hypoc' Robins, Mitch 'MitchMan' McBride, and Tom 'Tombizz Bissmire, as well as G2's Jakub 'Lothar' Szygulski, helped bring the competition and final to life for viewers, each bringing their signature expertise and strategic knowledge to every matchup.