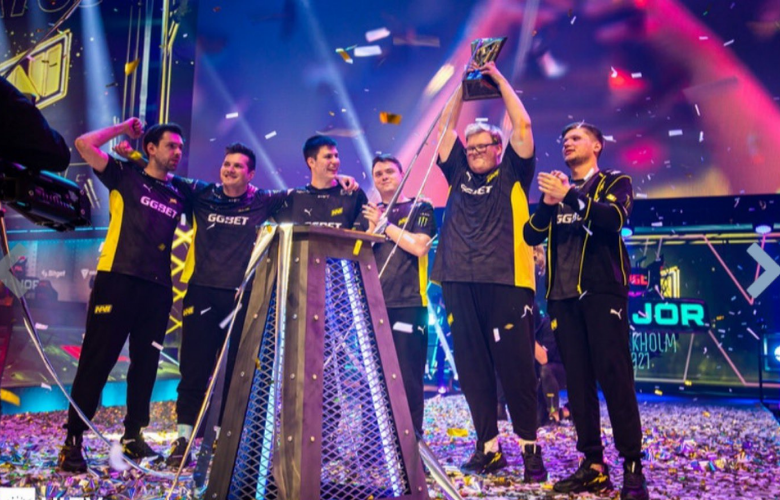 It was a nail-biting series, as the second match went into double OT and could have gone either way. Despite the fact that NAVI won the series, G2 is held in high regard by supporters of both teams for their outstanding world-class gameplay and demonstration of strong character and tenacity.
A SHORT RECAP OF THE ACTION
In the first encounter, both teams battled on Ancient. While NAVI had a tiny initial lead, G2 swiftly matched the score on the Terrorist side by 5-5. We witnessed a balanced battle until the 20th round when NAVI began to pull ahead and won 16-11.
The second match on Nuke was fantastic. With pistol rounds in the bag on the CT-side, G2 was off to a strong start. They were looking very good until the seventh round when NAVI crept upon them. G2 looked exceptionally sharp, however, and maintained a solid round's lead with a score of 14-7. It just took two rounds for NAVI to show who was boss and make an astonishing comeback. G2's momentum dwindled, and the game went into overtime.
The first overtime appeared to be to NAVI's advantage, but G2 was not going down without a fight, and a second overtime was required to settle things between the two. At 19-19, NAVI quickly broke into the A site and stole the round from G2. After another round, the score was 21-19, and NAVI did not flinch in claiming the victory. Winning 22-19 versus G2, who did everything they could to halt the rampaging CIS titans.
THE MAJOR'S MOST VALUABLE PLAYER
Oleksandr "s1mple" Kostyliev was the PGL Major Stockholm MVP. The 24-year-old finished with a 1.47 rating and 0.95 kills per round. This was his 17th MVP award, and he's looking even stronger than it was before.
NAVI will now participate in the next BLAST Premier Falls competition, which will feature new squads from Astralis and Vitality.