FaZe Clan has qualified for the IEM Cologne playoffs after surprising victories over Complexity, Team Spirit, and Team Vitality.
After a dominant play-in round and many group stage upsets, FaZe Clan's CSGO division finished in the top six at IEM Cologne. The return to offline play might be a huge help to the team's star-studded lineup. In the first round of IEM Cologne's $1,000,000 playoffs, FaZe will face Gambit Esports.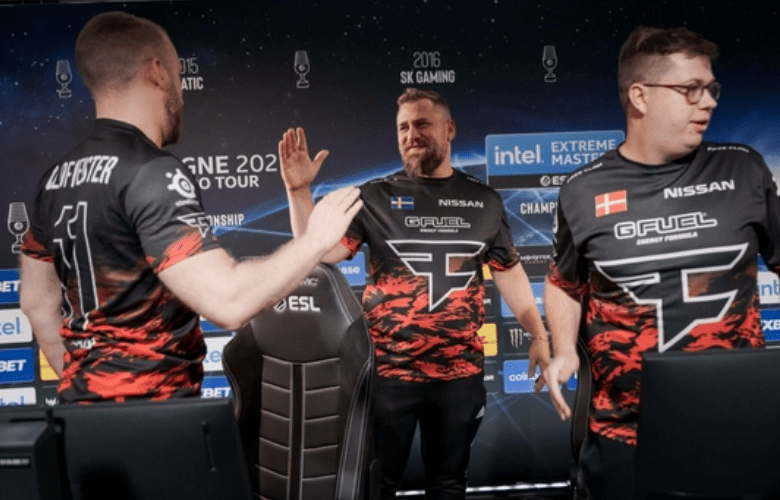 The international group was a popular choice for the play-in round, but FaZe Clan's seeding did not help them. They faced Complexity, the 12th-ranked team according to HLTV, after a tight victory over Evil Geniuses on Mirage. Despite not being ranked in the top 30, Hvard "rain" Nygaard contributed 44 kills to help FaZe win 2-0.
FaZe Clan has been placed in the "death group" alongside Virtus.pro, Astralis, and Natus Vincere. FaZe's a second-round match against Team Vitality didn't go as planned after a thrilling comeback against Team Spirit. FaZe raced to 16 rounds in the first round on Nuke after losing the first half 5-10. With many clutches and a massive Deagle highlight on Dust 2, Russel "Twistzz" Van Dulken was the man of the series.
FaZe's biggest challenge yet came in the last match versus Heroic. Until the swap, Heroic's ten CT rounds on Mirage indicated death for the superteam. FaZe may have hit on something because they went 11 rounds in a row to secure their own map pick. René "TeSeS" Madsen's outstanding performance secured Heroic's second map and forced the match to the decider. FaZe revealed their strategy for CSGO's newest competitive map, Ancient, and defeated Heroic by a score of 16-10.
FaZe has already qualified for the top six, but captain Finn "karrigan" Andersen is aiming for the top spot. The team will enter their first encounter against Gambit Esports with a lot of momentum. If FaZe wins, it will be the team's third triumph at IEM Cologne over a top-10 opponent. On July 16, FaZe Clan will begin their CSGO LAN championship trip.
CSGO Roster for FaZe Clan
FaZe's foreign roster features some of the best shooters from Europe and North America. For IEM Cologne, they have the following lineup:
Russel "Twistzz" Van Dulken
Finn "karrigan" Andersen
Helvijs "broky" Saukants
Olof "olofmeister" Gustafsson
Håvard "rain" Nygaard
The team is made up of both newcomers and CSGO veterans. Olofmeister is still a big name in CSGO, and Karrigan is one of the most experienced in-game leaders in the world. Broky and Twistzz's legacy is still being carved. IEM Cologne is the team's first LAN competition in almost a year, thus it could be beneficial. Younger players will benefit from the excitement, while older players will welcome the return to "genuine" Counter-Strike: Global Offensive.