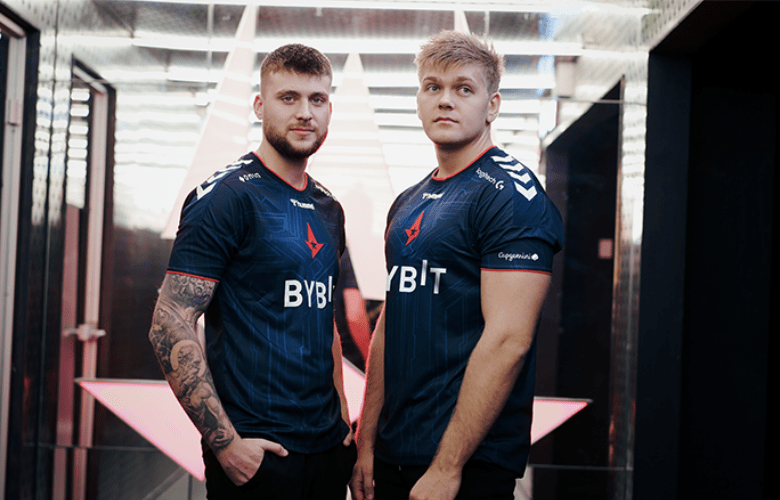 Change has been slow to arrive in the Astralis camp, and it all came to a head following the team's 12-14th place elimination at the PGL Major Stockholm. Rumors about the potential departures of Peter "dupreeh" Rasmussen, Emil "Magisk" Reif, and coach Danny "zonic" Srensen had been circulating for months, and it wasn't long after their Major run ended that the Danish organization made roster changes a reality.
Former Complexity duo Benjamin "blameF" Bremer and Kristian "k0nfig" Wienecke replaced the outgoing trio, who are apparently headed to Vitality, while former CS 1.6 star and ex-North coach Alexander "ave" Holdt was enlisted to fill the slot left empty by zonic.
For the once-unrivaled Danish super-squad, this degree of change has ripped apart any residual semblances of recognizability from the team's prior roster, with just Lukas "gla1ve" Rossander and Andreas "Xyp9x" Hjsleth remaining. In some ways, it represents a new beginning for the team as a whole, one in which the squad will have to rely heavily on the productivity of blameF and k0nfig, the latter of whom will be playing his first official matches after missing the previous two due to a wrist injury sustained in September.
Aside from the uncertainties around k0nfig's form, potential role overlaps and Philip "Lucky" Ewald's individual level are also in doubt, especially given the 18-year-experience old's in comparison to some of his opponents. If the new Danish lineup can work through their growing pains and mesh together, there is a frightening possibility of an Astralis that can compete for titles rising again — though that happening at this event, so early into the roster's tenure together, seems more like a pipe dream than anything when Natus Vincere appear to be unbeatable.
The Danish roster will face NIP in their first match, and while it won't be the same grudge match as before, Astralis will be looking to make a strong statement with their new roster and exact revenge for the battering they received from the Swedes in Stockholm — especially when matches take to the arena on Friday and they get to play in front of a home crowd.