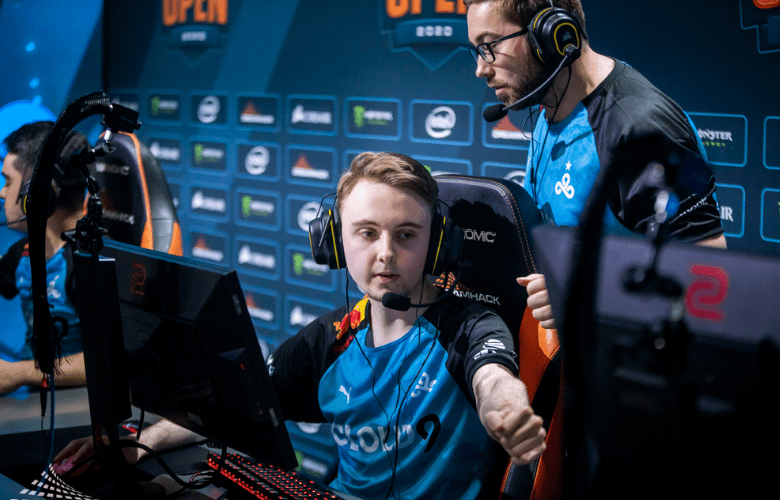 Ricky "floppy" Kemery spoke to HLTV on his return to CS:GO his time away ahead of Extra Salt's involvement at the ESL Pro League Season 15 Conference.
Floppy was one of North America's brightest talents in previous years, but his Counter-Strike career appeared to come to an end in March when Cloud9's 'Colossus' roster folded and the organization departed from CS:GO.
The 21-year-old rifler quickly transferred over to Cloud9 Blue in VALORANT alongside Erick "Xeppaa" Bach, but his tenure there was brief, lasting only five months before he and the organization parted ways. Floppy took a short vacation from competitive FPS games due to fatigue, but he was soon spotted practicing CS:GO again, and in October, he returned to playing Extra Salt alongside Johnny "JT" Theodosiou and Josh "oSee" Ohm.
Despite the acquisition of floppy, Extra Salt has struggled to win tournaments in recent months, falling to Party Astronauts in the grand finals of ESEA Premier Season 38 and iBUYPOWER Mythic Masters. The team missed out on a straight spot in ESL Pro League Season 15 due to their loss in the previous tournament, and they are now fighting for one of three seats in the event as they compete in the Conference division from a bootcamp in Germany, with matches set to begin on November 23.
With the event just days away, floppy chatted briefly to HLTV about his return to CS:GO, his time with the Colossus, and his plans on playing his first competition in Europe in almost eight months.
First and foremost, welcome back. You left CS after the Cloud9 Colossus disbanded and went to VALORANT; how was that time away for you, and what eventually drew you back?
Thank you, I am much happier playing CS. Especially with my good friends on Extra Salt. I think it was good for me to take a step back from CS for a little bit since I was feeling a little burnt out from playing. Playing VALORANT has made me appreciate CS a lot more. Being able to punish noobs for making mistakes in CS is a lot more satisfying than getting owned by noobs in VALORANT since the skill floor is so much higher in that game.
How does it feel to be back in CS now that you've returned? Did you feel like you needed to catch up on the metagame or how the game would be played in Europe as you prep to travel there?
Coming back to CS, It feels like I never left to be honest. The only catching up that I've had to do was to learn Ancient. I don't think the meta has drastically changed that much since I've been gone. I've watched CS off and on while playing VALORANT anyway to keep a little update on the game we all love.
Going back to the aforementioned Colossus, a few former members have spoken about some of the issues that the lineup encountered at this period. What was your experience like at the time?
I think initially it was rough after making roster changes in the first couple of months. The biggest problem was the AWP role in my opinion. With the current meta, you need a really strong AWP on the team to be the best team internationally. Unfortunately, things didn't work out but that's life.
I learned a lot about myself from that team and am glad to have played with the squad. For me personally, it was my first time living by myself as well as in a foreign country. It was definitely a learning experience and was difficult to adjust to. I think bringing Xeppaa with me to Serbia helped quite a bit mentally since he's my friend I've known for a long time.
Obviously, you've reunited with oSee and JT on Extra Salt here, and are playing with FaNg and MarKE for the first time. What's it like being back together with two of your former teammates, and what's your impression of FaNg specifically given his rise over this year?
It's nice to be with my good friends Johnny and Josh again, I've missed them dearly. I think Justin has gotten so much better in the last year, and it's amazing progress to see. He grinds the game, watches a lot of matches, and puts in a lot of effort which I respect. I also think MarkE is a very good anchor with massive fragging power. He don't miss!
How has your experience with Extra Salt been different from your previous organizations? I suppose you've already arrived at the team's apartments.
Playing for Extra Salt has been fantastic. I've felt very welcome to be part of the organization and they've settled me in the team apartments here in Texas.
Over the previous two years, the scene's, and particularly NA's, perspective has shifted dramatically. You don't typically hold back when expressing your displeasure with something, so I'm curious what your thoughts are on the current state of affairs, both worldwide and domestically?
My thoughts on the NA scene are that it can potentially recover over some time. It's not like a majority of the players that switched to VALORANT would ever do anything internationally in CS anyway. I think that the major viewership and sticker money will help bring some NA orgs back to invest, it's a matter of time. Some more players might even come back, we'll see.
This week, you'll be in Europe for the EPL S15 Conference. There are only three spots in the main league up for grabs, and you haven't had any European practice since your return, so how do you feel about your chances?
Individually I'm ready to go back to Europe and frag out again. I wish the event was on LAN, it's been a while since my last LAN at Flashpoint 1, but that's okay. I think we're a strong team that can qualify for EPL. All that matters is we try our best to make it.