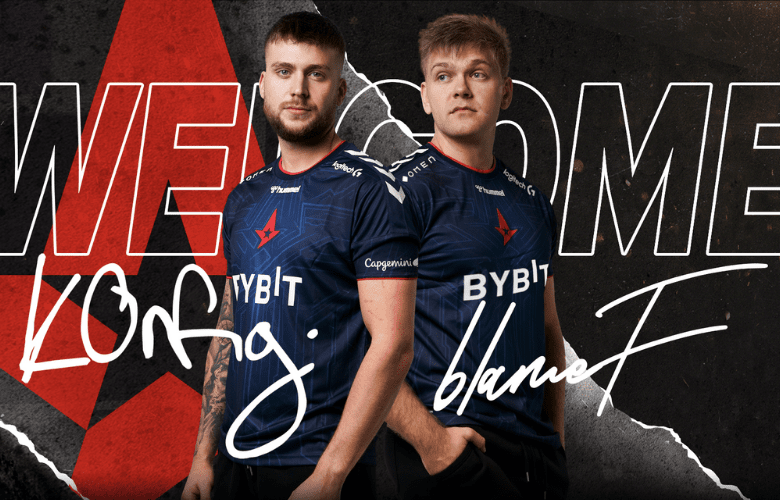 Following their loss to NaVi, Team Vitality's lineup appears to be undergoing a major overhaul, with some well-known personalities from the CS:GO esports scene joining them.
The overall performance of Vitality at the PGL Stockholm Major was clearly a letdown. Only Mathieu "ZywOo" Herbaut managed a positive kill-to-death ratio in the match against future winner Natus Vincere. The company might think about surrounding ZywOo with better talent.
New Vitality Roster
According to rumors, Vitality will part ways with Richard "shox" Papillon, Jayson "Kyojin" Nguyen Van, and coach Rémy "XTQZZZ" Quoniam. In Vitality's crucial match versus NaVi, both veteran Shox and rookie Kyojin struggled. Other sources, however, stated that the arrangement was not excessively reliant on the team's performance at the PGL Stockholm Major.
Former Astralis dynasty members Peter "dupreeh" Rasmussen, Emil "Magisk" Reif, and coach Danny "zonic" Sorensen are said to be joining them as a package deal. After being eliminated in the New Legends Stage, the Danish trio was removed from the Astralis CS:GO esports squad. These three will join Dan "apEX" Madesclaire, Kévin "misutaaa" Rabier, and Zywoo on the Vitality CS:GO lineup.
Esports Talk presenter Jake Lucky shared a now-deleted screenshot of Vitality owner Fabien "Neo" Devide's forecasting October tweet, which was based on Complexity CEO Jason Lake's own August 2019 message. Complexity expanded their lineup the next month, in 2019, by adding Benjamin "blameF" Bremer and William "RUSH" Thomas Wierzba.
Astrality
While the ex-Astralis players are all Danish, the roster's base is still French. As a result, CS:GO esports fans are already speculating that the squad will communicate in English. In addition, while ZywOo retains the AWP role, apEX will most likely remain the team's in-game captain.
There is yet to be any formal confirmation of this new Vitality CS:GO roster. On Twitter, though, many supporters have already dubbed this new team "Astrality." This possible reorganization could signal the end of Vitality's all-French period. Meanwhile, Astralis has brought in Benjamin "blameF" Bremer and Kristian "k0nfig" Wienecke, as well as coach Alexander "ave" Holdt, to fill in for their missing members.