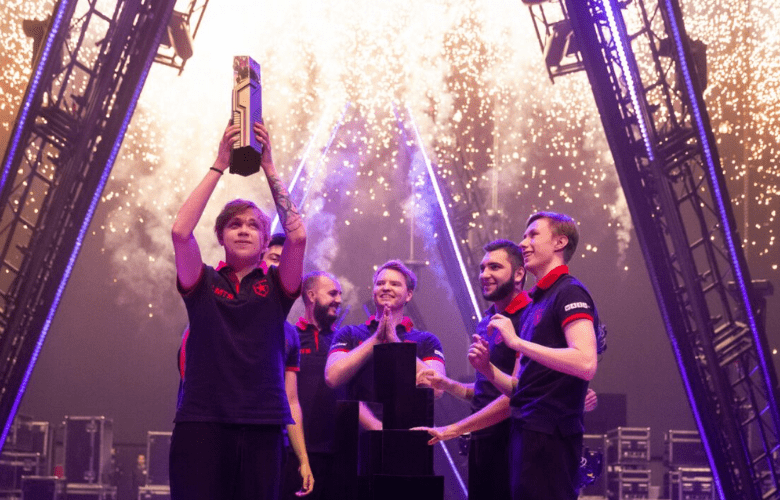 Gambit Esports, an EMEA representative and Russian team, defeated North America's Envy to win the VALORANT Champions Tour (VCT) 2021: Stage 3 Masters in Berlin. Gambit won all three maps in a fierce grand finals battle, earning them a spot at VCT Champions and the $225,000 first prize.
Envy became a formidable opponent to beat after dethroning Sentinels and thrashing 100 Thieves in the VCT Stage 3 Masters Berlin playoffs. They advanced to the finals of the VALORANT esports event on Sunday after winning eight consecutive games. Meanwhile, Gambit, the second seed in Group C, defeated Vision Strikers and G2 Esports to advance to the finals.
VCT Stage 3 Masters Berlin
Putting an end to Envy's impressive streak was more challenging than the 3-0 score indicates. The North American team got off to a fast start on Bind, easily defeating the Russians in the first two rounds. Jimmy "Marved" Nguyen led Envy with four Ghost kills. To keep the momentum going, Jaccob "yay" Whiteaker found four kills with a Spectre to win the first half on Bind.
Timofey "Chronicle" Khromov led Gambit to four consecutive round victories with a fierce second-half comeback. The game appeared to be locked in for Gambit, but Envy defied the odds to force a 12-12 tie. Envy, on the other hand, struggled to keep up and forced a 13-13 tie in the 26th round. Gambit, on the other hand, racked up crucial kills and won the first map 15-13 in overtime.
Envy is defeated by Gambit
Envy, energized, and ready to reclaim Haven, pushed with yay, even winning a 3 vs 1 situation in round 11. They got off to a good start, taking an 8-4 lead in the first half. Despite the fact that Gambit's relentless offense and defense brought the match to an 8-8 tie. Envy's victory could have been sealed with a second clutch from Yay, but Gambit held firm. The EMEA VALORANT esports team won 13-11 to go up 2-0 in the VCT Stage 3 Masters Berlin finals.
Split, the third map, was full of back-and-forth trades, with Envy attempting to force a fourth game. Despite their threatening performance, Envy could only manage a 6-6 tie on the first half of the map. The second half was a must-win game for them to keep their hopes alive. Gambit, on the other hand, started the half with two consecutive wins, making it nearly impossible for the North Americans to win the map. Gambit then landed heavy kills on an outstretched Envy to win Split 13-9 and VCT Stage 3 Masters Berlin.
Next in VALORANT Esports
Gambit is heading to VCT Champions with confidence, thanks to rising stars like Ayaz "nAts" Akhmetshin and Chronicle, who dominated group stages with their exemplary skillful gameplay. Envy, on the other hand, earned enough circuit points to qualify for the biggest VALORANT esports tournament of the year. In December, the top 16 teams from around the world will compete to determine the winner of VALORANT Champions 2021.