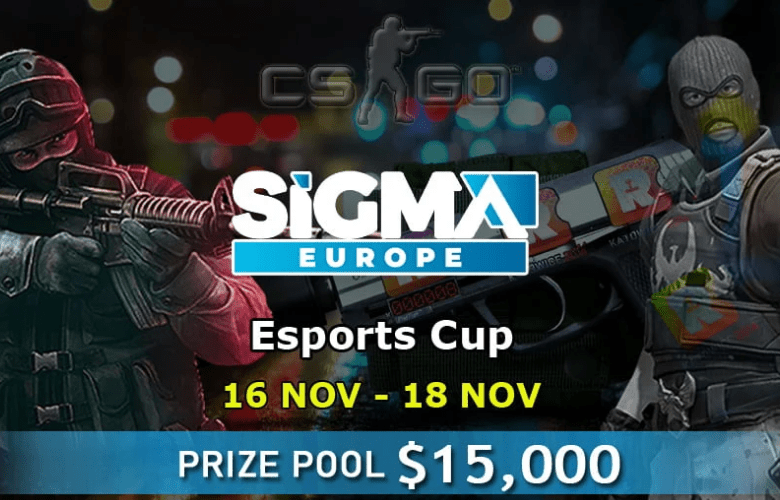 Feenix and Coalesce, two UK esports organizations, will compete in a CSGO LAN tournament in Malta this week.
The Sigma Esports Technologies Cup, presented by betting company Esports Technologies, a platinum sponsor at betting event Sigma Europe, will be a CSGO tournament. Its goal is to bring "legends of the game together with the next generation of players."
Overall, eight teams will compete, featuring Astralis academy side Astralis Talent, Saw Youngsters from Portugal, Eversio from Malta, TTC, Tranquillum, and FTW, as well as the two British teams.
The competition, which takes place from November 16th to 18th at the Malta Fairs & Conventions Centre, has a prize fund of $15,000. It will take place in an esports arena within the Sigma Esports Village.
Esports Technologies and Emil "HeatoN" Christensen, who will also lead the team, will also put together a wildcard team. HeatoN is an esports manager and former professional Counter-Strike player from Sweden. He was previously the team captain of Ninjas in Pyjamas (NiP). HeatoN was NiP's manager until October 2018, and he is widely regarded as one of the best Counter-Strike gamers of all time.
From November 3rd to November 6th, HLTV hosted a set of private online qualifications to determine the final two teams, Feenix and Coalesce.
"To have 25% of teams from the UK and Ireland region is a testament to how strong this region is, and after a difficult period, we are showing tremendous growth potential."
Alastair Whitham, Feenix
"After the last Major and Epic.LAN (34), it appears that international LANs are back, which is a great winner for fans and players," Feenix founder Alastair Whitham told Esports News UK.
"Having 25% of teams from the UK and Ireland region demonstrates how strong this region is, and after a challenging period, we are demonstrating enormous growth potential."
"It's been a genuine delight to have events back, both from an organizational standpoint and for the players," said Coalesce co-owner Sam 'Kanny' Hollinrake. Finally, people may experience amazing locales while also furthering their jobs.
"It was critical for us to return to events in order to truly market our content." It will be on display in our upcoming episode of 'Strength in Numbers,' which will commemorate our Epic.LAN victory. We're overjoyed to have been invited to the Sigma event in Malta, and despite the fact that we'll have two stand-ins, we're optimistic that we'll be able to retain the championship."
"We are pleased to be participating so significantly in this year's SiGMA Europe, one of the truly top events in the world of gaming," said Mark Thorne, CMO, Esports Technologies. This event reflects favorably on Malta's rise as a worldwide esports powerhouse."
"We're going all out for what promises to be our greatest event yet," said Eman Pulis, founder of SiGMA Group. "We're pleased to join with Esports Technologies and Gamers.com.mt to deliver the best of this exploding, thriving ecosystem to Malta Week."