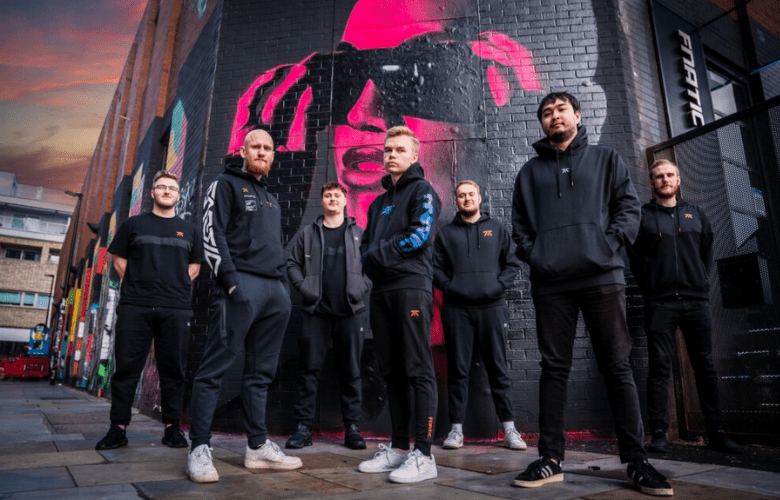 Fnatic didn't even lose a single map over the whole competition on their way to a spectacular triumph in the grand final.
Fnatic went unbeaten through the DreamHack Open November series, winning the championship with a 3-0 triumph over BIG in the grand final, brushing the Germans on their way to a competition record of 9 maps won and none lost in four matches.
The DreamHack Open November grand final was preceded by a 3rd-4th place playoff match between MAD Lions and forZe, with the victor receiving an ESL Conference spot as the two finalists, Fnatic and BIG, are paired teams and already have a spot in the upcoming Pro League season.
The group stage finalists, who ended up losing their semi-final set to the event's two undefeated teams, met at noon on Overpass, MAD Lions' choice, but a strong CT side by forZe that ended 12-3 in their favor put the Russian team in great shape to win the map, which they did after the half to set up a possible 2-0 scenario.
Andrey "Jerry" Mekhryakov and his team had it all in their hands heading into Inferno, particularly after grabbing an 8-7 lead at halftime on the terrorist side, but Volodymyr "Woro2k" Veletniuk led MAD Lions to a 16-9 triumph, with an overpowering 9-1 scoreline on the attacking side.
Despite losing 5-10 to a poor CT team on Vertigo, the international squad persisted and once again got things going on the attack, this time with Pere "sausol" Solsona Saumell taking point as MAD Lions completed the reverse sweep with a 16-13 triumph in the decider.
The grand final featured the championship's two undefeated teams, fnatic and BIG, who had won Groups A and B, respectively. Alex "ALEX" McMeekin's team made the initial move, making a statement victory on Inferno by winning a 12-3 half on the attack before winning a clean 16-3 half on the CT side.
The British-Swedish team then looked impressive on Vertigo, scoring double digits on defense before exchanging sides, however BIG didn't allow things to get out of hand as they had on Inferno, and the game ended in a 12-12 tie. Ultimately, though, Ludvig "Brollan" Brolin and his teammates triumphed to take a 2-0 lead in the best-of-five final.
In the first half, the third map, Ancient, was a close call, with BIG exhibiting signs of life by taking a slim 8-7 lead on the CT side. The Germans were unable to transfer strength to the attacking side after the switch, as fnatic built up a wall to win 16-10 and claim the DreamHack Open November title.
The following are the final DreamHack Open November rankings:
1.

Fnatic

– $50,000
2.

BIG

– $20,000
3.

MAD Lion

s – $10,000 + ESL Conference
4.

forZe

– $10,000
5-6.

ENCE

– $3,000
5-6. MOUZ – $3,000
7-8. Spirit – $2,000
7-8.

GamerLegion

– $2,000