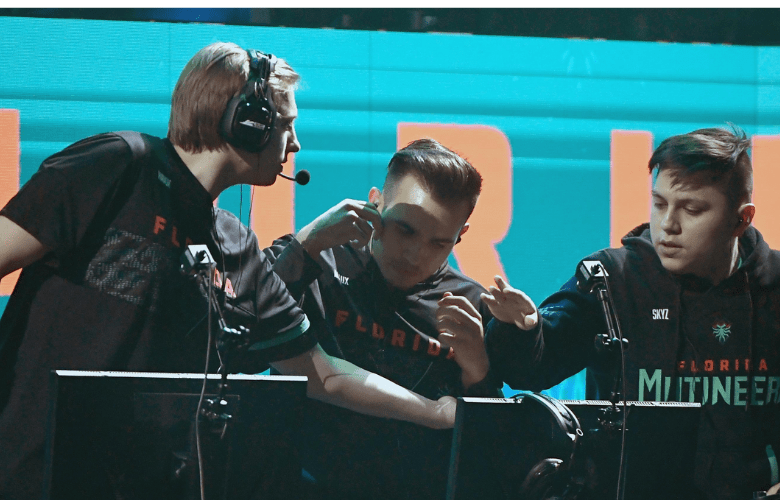 It's time to bid farewell to these groups.
Two teams have been eliminated from the 2021 Call of Duty League Championship after one day of play.
The Los Angeles Thieves and Florida Mutineers, who started the competition in the losers bracket, were ousted today in their first and only matches. The Thieves were eliminated in five games by the Stage Five Major champions Minnesota RKKR, while the Mutineers were eliminated in four games by OpTic Chicago.
Despite a heroic effort by SlasheR, who concluded the series with a team-high 101 kills and a 1.26 kill/death ratio, the highest among the eight players in the match, LAT's season came to an end. However, John, who won a world title with SlasheR, battled immensely. In each of the three respawn maps, the 2016 CWL Most Valuable Player had the fewest kills of any player, and his 3-7 performance on Miami Search and Destroy cost the Thieves the most, as the map was lost in nine rounds despite SlasheR's nine kills.
Priestahh, who made the grand finals of this event with Atlanta FaZe last year, had a strong showing, completing the series with a 13-kill performance in game five, the most kills of any player in the series.
OpTic easily trounced the Mutineers in the final match of the day. The squad lost the lone Search and Destroy of the series, but won all three respawn maps in characteristic OpTic form. Scump, who had a great match earlier in the day against the New York Subliners, stayed hot on all four maps. During the series, he and teammate Dashy combined for 139 kills and 106 deaths.
Owakening, who was once an MVP candidate for his early-season heroics, had a K/D of even, despite failing to put off a stunning game as he had done several times earlier in the year.
The Mutineers and Thieves will each receive $25,000 from the $2.5 million prize pool as a result of their losses. Florida has finished in the top eight for the second year in a row, while the Thieves, who were known as OpTic Gaming Los Angeles the previous season, finished in the top six in the 2020 world title event.
The winners bracket semifinals game between the Toronto Ultra and the defending global champions Dallas Empire will take place tomorrow at 2 p.m. CT in the 2021 CDL Championship.