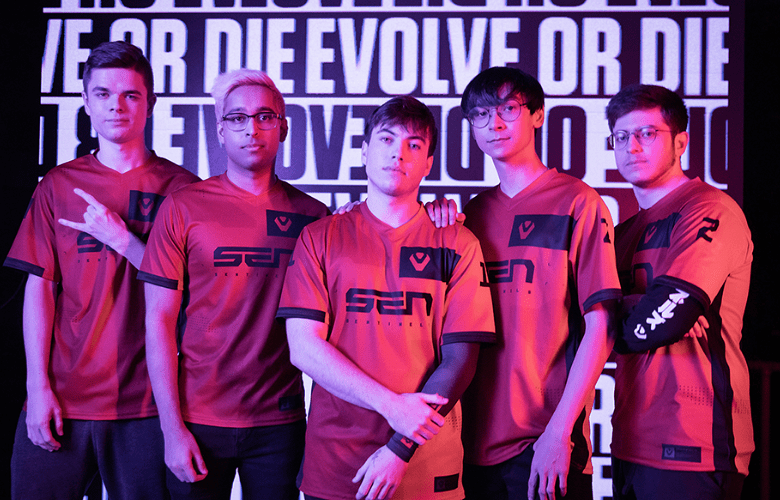 Today's Group B opener at VCT Champions went the distance, but Sentinels prevailed after a difficult three-map series against a formidable FURIA squad from Brazil.
The presumed favorite got off to a rough start for the second straight VALORANT series of the day. FURIA opened the game with a 5-0 lead on their attacking side of Ascent. Sentinels were able to rally after TenZ made some conventional but still great plays on Jett. The two teams were knotted at 6-6 at the completion of the first half.
FLAWLESS for @FURIA 🔥 #VALORANTChampions pic.twitter.com/j02weECR1Z

— VALORANT Champions Tour (@ValorantEsports) December 2, 2021
Sentinels maintained their momentum heading into their attack, using the same combination of clever utility and accurate shooting that had propelled them to fame. Sentinels won every time FURIA won a round, keeping the Brazilian momentum chilly. Sentinels took care of business 13-9 on Ascent, winning seven of the last eight rounds after a rough start to the map.
After dropping their map pick to Sentinels, FURIA wanted to come out strong on Breeze, which they achieved with an anti-eco round win despite dropping the pistol. They gained an early 5-1 lead for the second map in a row. But, as with Ascent, Sentinels stepped up their defense just in time to prevent FURIA from gaining an undue advantage. FURIA maintained an 8-4 advantage at halftime.
Perfeitinho da @FURIA para garantir o sexto!#VALORANTChampions

📺 AO VIVO em:
▪ https://t.co/AldnY49mSy
▪ https://t.co/rX2l1cRusd
▪ https://t.co/09ERpx9gRE pic.twitter.com/AU9giEQuxN

— VALORANT Champions Tour Brazil (@valesports_br) December 2, 2021

FURIA extended their lead by capturing the pistol with a strong A site hold. Despite some more playmaking by TenZ, they increased their lead to 12-7. Sentinels made things interesting with three straight round wins, but were slowed down during a critical A site assault, allowing FURIA to rotate, collect the frags, and beat Breeze 13-10.
Sentinels grabbed control of Haven early on the last map of this series after capturing the pistol and trading anti-eco rounds. They dominated for much the entire first half, taking a dominating 9-3 advantage into halftime.
#DIADEFURIA 🔥@FURIA | #VALORANTChampions pic.twitter.com/IrxspylDYZ

— VALORANT Champions Tour (@ValorantEsports) December 2, 2021
Sentinels placed all the weight on FURIA after switching sides, expanding their lead to 12-4 with some powerful attacking surges. With their backs against the wall, FURIA fought back with some spectacular defensive holds and retakes, including a seemingly impossible defuse with a second left. However, following a lengthy technical break, TenZ pushed Sentinels over the final line, winning Haven 13-9 and the series 2-1.