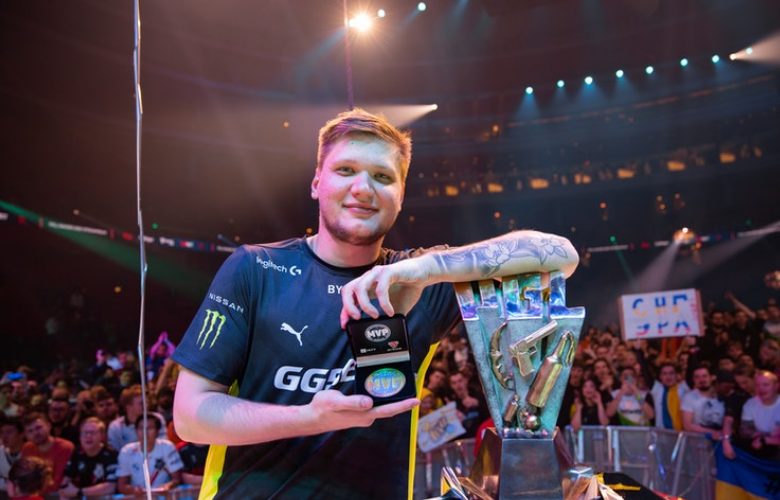 For the first time, Aleksandr "s1mple" Kostyliev joined the HLTV Confirmed podcast to share his views and experiences in a long-form conversation. The Ukrainian discussed Natus Vincere's Major run, his rivalry with Gambit, his teammates, and his goals after finally winning a Major.
"Perhaps NAVI won't have four Majors because it's difficult to win four Majors in a row," s1mple joked. "However, I'd settle for a few more Majors and one more Intel Grand Slam to become the first team to win two Grand Slams."
Chad "SPUNJ" Burchill, the show's regular host, then asked what motivates a player with 17 MVP titles and now a Major trophy to keep working so hard. "What else is there to do? (laughs) I enjoy it; a significant motivator is the return of LANs, the audience, the people, the throng."
When asked about his historic, undefeated run to the PGL Major title, s1mple claims he was continually reminded of prior Majors and how easily they may be lost.
"Everyone was saying it was NAVI's Major, but when you play, you are always ready that the opposition team may do large damage and you can easily lose – because it is only one game, and you don't want to f*ck up this one game because you don't know when the next opportunity would be."
s1mple
also discussed his teammates, focusing on the two newest signings to Natus Vincere, Valeriy "
B1T
" Vakhovskiy, and Ilya "
Perfecto
" Zalutskiy.
"
B1T
has so much confidence because of the system that B1ad3 and NAVI created," he added, adding that the 18-year-old takes criticism well and is calm, focused, and motivated. "As I previously stated, he is a prodigy; it is difficult to find players like him."
Perfecto received a lot of appreciation as well. "I think Perfecto is a genius. Our sports psychologist often says he is a genius. He is reading clutch circumstances incredibly well." In the clutch, s1mple likened him to Spencer "
Hiko
" Martin, stating that both players provided him fresh ideas on how to play late-round scenarios. "
Perfecto
is highly brilliant, both inside and outside of the game."
NAVI Junior's standout AWPer Ilya "
m0NESY
" Osipov was an inevitable subject. While s1mple confesses he doesn't know the boy very well, he believes the 16-year-old has a lot of potentials and may be ready for the next stage.
"I'd advise him to request a one-year loan move because he will undoubtedly deserve to play for NAVI's main team in the future. You never know what may happen in the future; perhaps someone would decide to end his career or something like that."
"He needs more experience against better teams; in his situation, I'd go somewhere for a year and see what happens."
s1mple
believes that
m0NESY's
English may be improved and that a loan would be beneficial. SPUNJ questioned whether his organization would be willing to offer their emerging star's talents to another team, but
s1mple
was convinced that NAVI would say yes because they "always aid the players."
The matter of Natus Vincere's main adversary was also discussed during the two-hour show, with
s1mple
certain that Gambit is still their main rivals. He attributes the one-sided Major semi-final to Natus Vincere's awareness of their opponents' playstyle after facing off so many times this year. "I believe that with a little more stage experience, they will undoubtedly play better as they did in Cologne where there was no crowd."
Before tackling a sensitive matter for many Counter-Strike fans,
s1mple
addressed his speculated break after winning a Major, once again stressing that he will undoubtedly play out at least the rest of 2021. "Not right now," she remarked of a possible move to VALORANT. It might happen, but only "when I realize that I accomplished a lot in this game, and I'm gradually losing fun."
"I want to do a lot for this organization, and I want to offer room to young players so that [after I go], other companies will be unable to catch up to NAVI for three years."