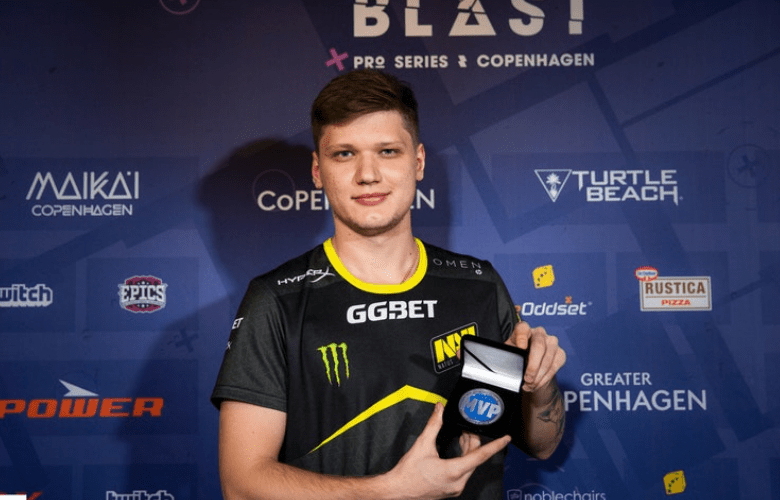 S1mple, the "Undertaker" has continued to impress, adding the career 18th medal to his collection and the record-matching seventh this year.
Aleksandr "s1mple" Kostyliev was named the HLTV.org x BitSkins.com Most Valuable Player of the BLAST Premier Fall Final after driving Natus Vincere to victory in Copenhagen, building on his huge performance at the PGL Major Stockholm.
The Ukrainian superstar was a force to be reckoned with throughout the event, and he won the individual award after a decisive performance in the grand final against Vitality, defeating competitor Mathieu "ZywOo" Herbaut and colleagues Valeriy "B1T" Vakhovskiy and Denis "electronic" Sharipov.
Having received his 18th MVP medal in his career during the BLAST Premier Fall Final, s1mple has now added his seventh this year, tying Nicolai "dev1ce" Reedtz's record most MVPs gained in a calendar year from 2018. Before the end of the year, s1mple will have the opportunity to break that record, as Natus Vincere looks to end the year on a strong note at the BLAST Premier World Final in mid-
December.HLTV.org's 2021 MVPs:
BLAST Premier Global Final – 
 s1mple
cs_summit 7 – 
 Jame
IEM Katowice – 
 sh1ro
ESL Pro League 13 – 
 Ax1Le
FunSpark ULTI Europe Final – 
 FaNg
DreamHack Masters Spring – 
 s1mple
Flashpoint 3 – 
 frozen
EPIC League CIS – 
 Hobbit
IEM Summer – 
 Ax1Le
BLAST Premier Spring Final – 
 Hobbit
StarLadder CIS RMR – 
 s1mple
IEM Cologne – 
 s1mple
ESL Pro League Season 14 – 
 s1mple
IEM Fall CIS – 
 sh1ro
IEM Fall Europe – 
dev1ce
PGL Major Stockholm – 
 s1mple
V4 Future Sports Festival – 
 sh1ro
BLAST Premier Fall Final – 
 s1mple