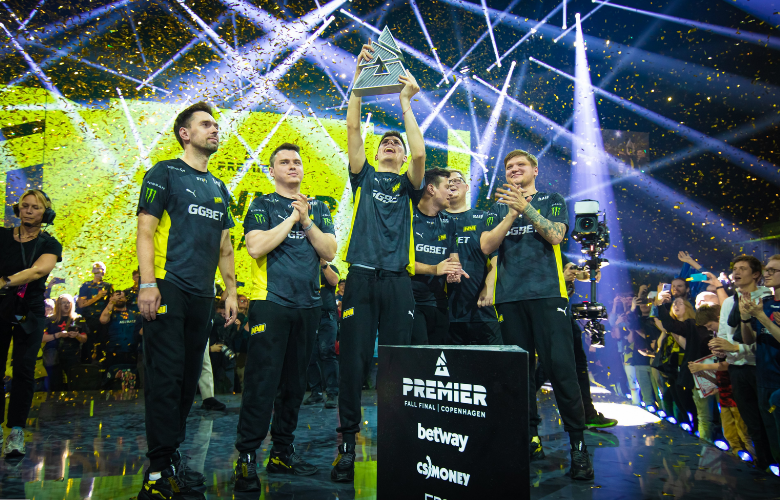 At the present, no one can stop Na'Vi.
Natus Vincere defeated Vitality in today's BLAST Premier Fall Final in front of a large live audience at the Royal Arena in Copenhagen, Denmark.
Since July, the CIS powerhouse—home of the world's greatest CS:GO player, Oleksandr "s1mple" Kostyliev—has been on a roll. They won the IEM Cologne tournament that month, the ESL Pro League season 14 and the Intel Grand Slam season three in September, and, most recently, the PGL Stockholm Major earlier this month. Today's triumph creates a compelling case for dubbing this period the "Na'Vi era."
The grand finals began on Mirage, Vitality's map choice, but it was Na'Vi who got the party started, winning the first five rounds of the map and setting the tone for the match. The CIS team won Mirage 16-12 and was looking to wrap out the series with Nuke—their hallmark pick and one on which they had a 20-map victory streak.
Vitality, on the other hand, performed best with their backs to the wall. The French side dictated the pace of the map from the start, defeating Na'Vi 16-6 without offering them many opportunities to win. The action shifted to the finale, Inferno, and Na'Vi once again demonstrated why they are the finest CS:GO team right now. They had an almost flawless CT side (12-3) and, with that much of a cushion to work with in the second half, it was only a matter of time before s1mple and crew won 16-7.
S1mple was rightfully named tournament MVP. He was Na'Vi's strongest fragger all through the series (76-46 K/D), and despite the best efforts of Vitality's superstar Mathieu "ZywOo" Herbaut to counter him, the Ukrainian was nearly unstoppable—especially on Mirage, where he ended with 36 kills and only 16 deaths.
Na'Vi will receive $225,000 in prize money if she wins the BLAST Premier Fall Final, while Vitality will receive $85,000.