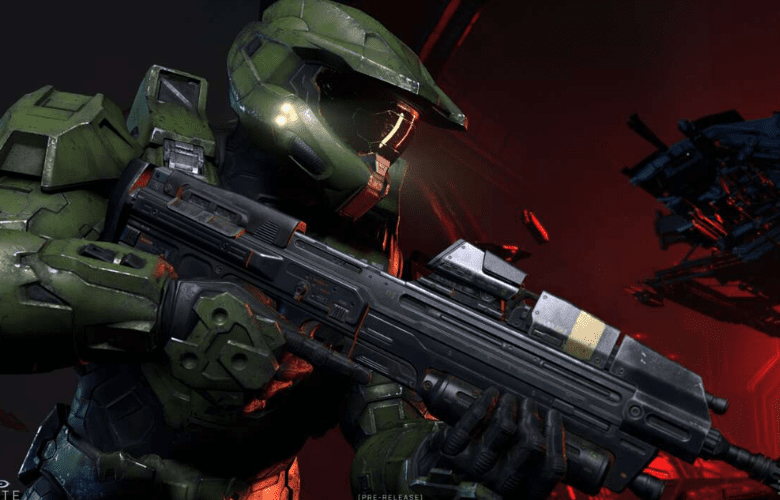 It appears that the developers will make some modifications soon.
Since it was first dropped, Halo Infinite's multiplayer has been at the top of the charts. Everyone and their mother has been posting videos of trickshots, Repulsor parries, and the sheer shithousery they've been getting up to throughout their bouts. While the game appears to be excellent in virtually every regard, there have been a few concerns from users, the advancement system of the battle pass being the most prominent.
According to VGC, even the game's head of design, Jerry Hook, acknowledges that certain improvements are required. "Yes, I'm still playing Halo and suffering everyone's progression misery," he tweeted while on vacation. "We'll be back at it next week, and this will be at the top of my list with the team," so it appears like we may expect some adjustments shortly.
The present XP system is centered on challenges, so you're more incentivized to 'get 10 headshots' rather than truly working with your team to fulfill the objectives. As a result, leveling up has become a slog because you barely gain any XP for accomplishing tasks. This has irritated fans because they either have to accomplish a task on their own or have their friends desert them for the same reason; it negates the idea of a multiplayer game.
343 Industries has admitted that the battle pass advancement mechanism was designed incorrectly. "Thank you to everyone who has participated in the #HaloInfinite beta thus far! FYI, the team is looking at Battle Pass progression and gathering data from yesterday's sessions, and we'll share updates as they become available," community director Brian Jarrard tweeted earlier this month.
It's uncertain how the developers will address this issue, but it looks that they are attentive to the users. Perhaps adding an extra layer of XP for achieving multiplayer objectives would make life and progression easier for everyone.
Once they've worked things out, they'll have to deal with another issue that's showing up in the game: the growing number of cheats. Gamers in Halo Infinite have reported an increase in incidences of being taken down by wallhacks or aimbots, prompting console players to want an option to opt out of cross-play.