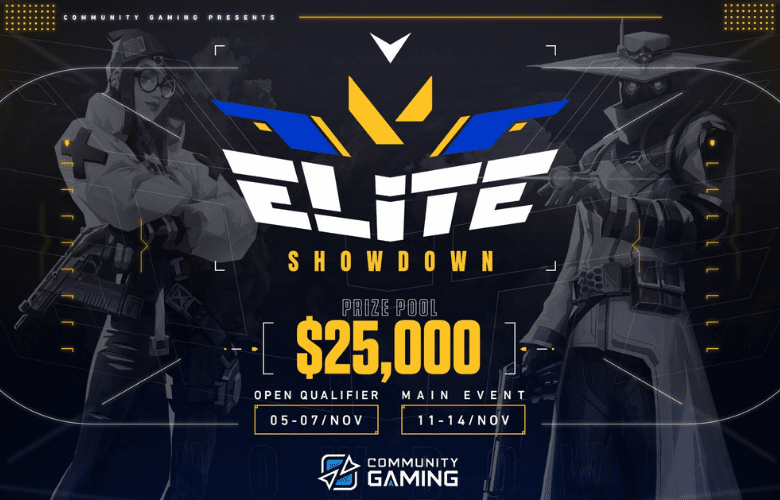 Community Gaming, an esports competition platform, has collaborated with game publisher Riot Games to create the VALORANT Elite Showdown.
The North American tier two event, which begins with open qualifications on November 5th, has a prize pool of $25,000 (£18,108).
In total, 32 teams will proceed to the main event via the open qualifications. These teams will face 32 invited teams, including Andbox, T1, NRG, Immortals, Complexity, Renegades, and C9 White.
The main tournament will take place on November 11th, with teams competing in a single-elimination bracket using a GSL Groups style. The winner of the event wins $10,000 (£7,243) from the prize pool.
The event will be live-streamed on VALORANT's official twitch channel, according to the statement. Among those already confirmed for the broadcasts are esports analysts Daniel 'ddk' Kapadia, Christy 'Ender' Frierson, and Alex "Vansilli" Nguyen.
According to the press release, "VALORANT Elite Showdown is the latest example of Community Gaming's trailblazing efforts in the grassroots VALORANT ecosystem."
"From testing an agent ban phase in the Valorant Weekly Contenders Circuit to organizing local LANs at BrookLAN with Andbox, Community Gaming continues to spearhead the basic growth of VALORANT esports."
Aside from VALORANT, Community Gaming has recently collaborated with Moonton on a Mobile Legends: Bang Bang LATAM series. Furthermore, the startup obtained $2.3 million (£1.67 million) in early capital earlier this year.
According to Esports Insider, higher-profile tier two competitions would surely assist improve North America's VALORANT ecosystem by providing teams with more possibilities. Despite its rapid growth, VALORANT's esports sector is still in its infancy, so it will be interesting to see how many people watch the event and whether it draws any commercial partners.