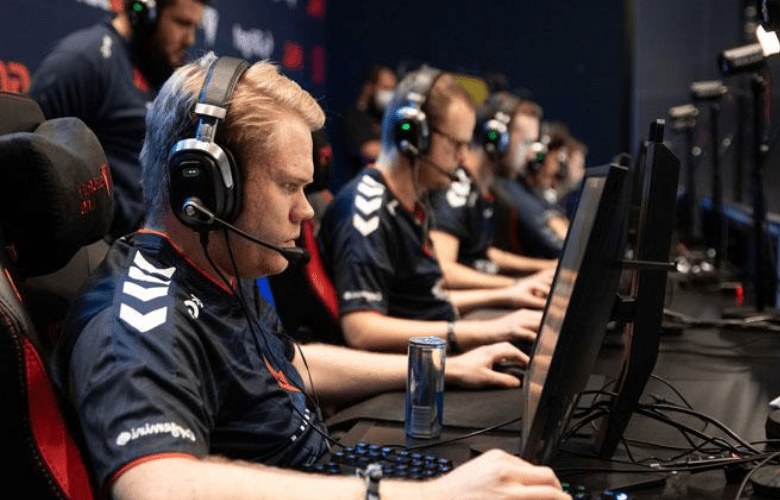 Entropiq and FURIA will compete for a playoff position, while FaZe and Liquid will try to avoid being eliminated.
The pairings for the 2-1 and 1-2 pools have indeed been determined following the conclusion of round three of the Legends Stage Swiss group. On the high end, top-ranked teams NIP and Gambit will compete for a playoff position, while Entropiq will meet FURIA due to their Buchholz scores placing them at the pool's seeding ends.
Because round three and beyond seeding is mostly based on Buchholz score, Entropiq has ended up as the highest seeding team in the 2-1 pool, despite facing Liquid (1-2), Gambit (2-1), and G2 (2-1). (3-0). Gambit, on the other hand, is the weakest team after losing to ENCE (0-3), Entropiq (2-1), and Virtus.pro (1-2). Due to the fact that the two CIS teams have already met in round two, Entropiq will face FURIA, who have a Buchholz score of -3 after playing Astralis (1-2), MOUZ (1-2), and Liquid (1-2). (1-2).
FaZe and Liquid will compete in the bottom pool for a spot in round five, meanwhile, Astralis will face Vitality for a chance to escape an early departure from the Major. All four teams have experienced major upsets that are now catching up to them as they face other postseason candidates.
The following is the full timetable for PGL Stockholm's third day:
18:00

Entropiq

vs

Furia

(2-1)
18:00

FaZe

vs.

Liquid

(1-2)
21:45

NIP

vs.

Gambit

(1-2)
21:45

Astralis

vs.

Vitality

(1-2)
01:30

Heroic

vs.

Copenhagen Flames

(2-1)
01:30

Virtus.pro

vs.

MOUZ

(1-2)