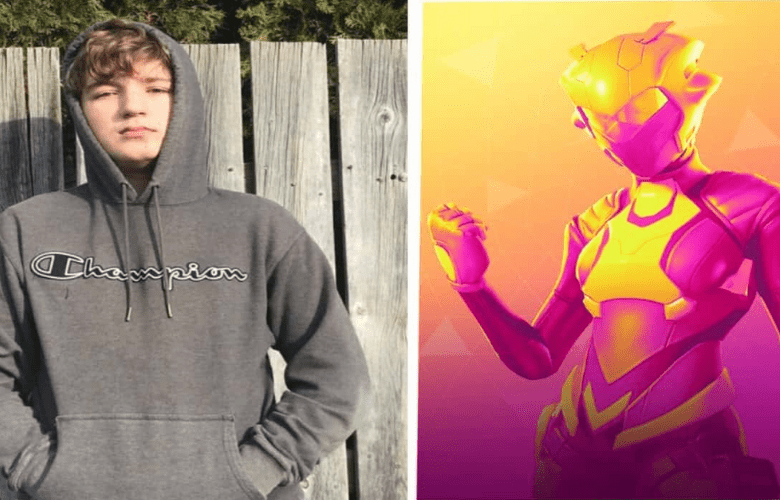 In a flash, the controller king of the NA West makes Cash Cup history.
Nathan "XTRA Reet" Amundson, a professional Fortnite player from the NA West, created unfathomable history this evening. He made history by becoming the first player to win two Solo Cash Cup competitions in different locations. What makes this such a triumph? The incredible controller player completed the task in just 20 hours, starting on an insanely high ping and ending on his own territory. In Fortnite, dominance is common, but Reet has shown that when he is at his best, he is a different animal.
For the NA West controller superstar, the momentous day began late Saturday night. As he does every weekend, Reet queued for the Asian region's Solo Cash Cup. Over the course of the following four hours, an unbelievable clinic of competitive Fortnite unfolded. The XTRA Gaming representative scored 238 points on 130 ping, which included three Victory Royales and 55 eliminations. Reet also live-streamed the entire competition till the early hours of Sunday morning on Twitch. He moved to Twitter, dubbed "Prime Reet," and flexed a maximum audience of about 7K while defeating over 23K entrants.
Reet's adventure continued on NA East servers, however it's unclear how much or if he slept at all. Reet capped off a historic Solo Cash Cup run in NA West—his native region—despite failing to enter the top 6K on the scoreboard.
After winning the Asia Cash Cup, Reet went to the NA West server sixteen hours later and had nasty plans for everyone who crossed his path. The young controller player then proceeded to smash his home region's Solo Cash Cup point record, which he did quite easily. Due to the fact that there were some other contenders on the leaderboard, such as four-time FNCS Champion Shane "NRG EpikWhale" Cotton, Reet remained cool, calm, and collected. He played nine matches, winning four of them, and finishing with a mind-boggling 55 eliminations, the most of any player in the competition. Diego "100T Arkhram" Lima held the previous NA West Solo Cash Cup point record, which was surpassed by Reet.
Reet has again demonstrated his superiority as a solo performer. The good times didn't end there, either. On a hectic Sunday, he had one tournament left, when he and two friends competed for a share of $250K in a console.
Reet rounded off the night with the Console Champions Cup Final, as if the two Solo Cash Cup victories weren't enough. He and teammates STL Hyper and BH Ggelo gave it their all, but were only able to finish fifth. On a PS4, Reet struggled to maintain 60 frames per second. Regardless, Reet had one of the best Fortnite days ever.
Sweeping two Cash Cups in two distinct regions is a once-in-a-lifetime achievement. When Reet is blazing on all cylinders, you never know what will happen next.