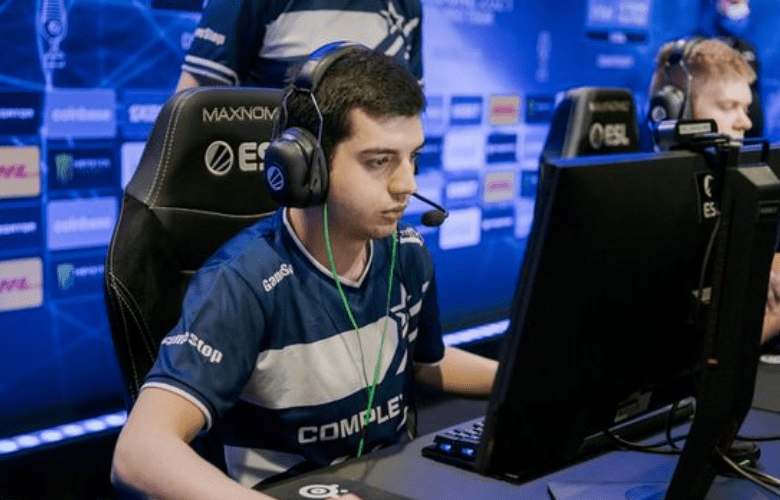 Complexity failed to qualify for the PGL Major Stockholm, prompting the Bulgarian's exit.
Valentin "poizon" Vasilev has left Complexity, the Dallas-based organization announced, ending the 22-year-21-month old's employment and leaving him a free agent.
Complexity was ousted from IEM Fall Europe in 17-20th position and completely out of contention for a Major berth after failing to qualify for PGL Major Stockholm via the Regional Major Ranking leaderboard.
The team's third outing in the BLAST Premier Fall Showdown was likewise underwhelming, as they narrowly defeated MIBR before being destroyed by OG in a two-map series that included a 0-16 loss on Mirage.
Poizon achieved a 1.08 rating throughout his stint with Complexity and was one of the names to stand out in the lineup's LAN debut at BLAST Premier Spring Series 2020. Complexity, on the other hand, has struggled to produce remarkable achievements in the online era over the last 18 months.
Complexity now has only one member remaining from its original 'Juggernaut' lineup, which included Benjamin "blameF" Bremer, William "RUSH" Wierzba, Kristian "k0nfig" Wienecke, Owen "oBo" Schlatter, and poizon.
oBo left the active roster not long after their only title victory at the BLAST Premier Spring 2020 Europe Finals, citing no end in sight to the team's protracted stay in Europe, while RUSH was demoted to the bench in July to make room for Patrick "es3tag" Hansen and was later terminated.
Complexity experienced another blow a month later when k0nfig was forced on medical leave due to a bizarre wrist injury, and he has since left the club amid reports of an impending move to Astralis.
Complexity will compete in the IEM Winter Europe closed qualification, which will begin on Monday, putting their roster for the event in doubt. Following that, and with no position at the Major secured, the Dallas-based organization will have some time to finalize a replacement for the Bulgarian.
Complexity is left with: