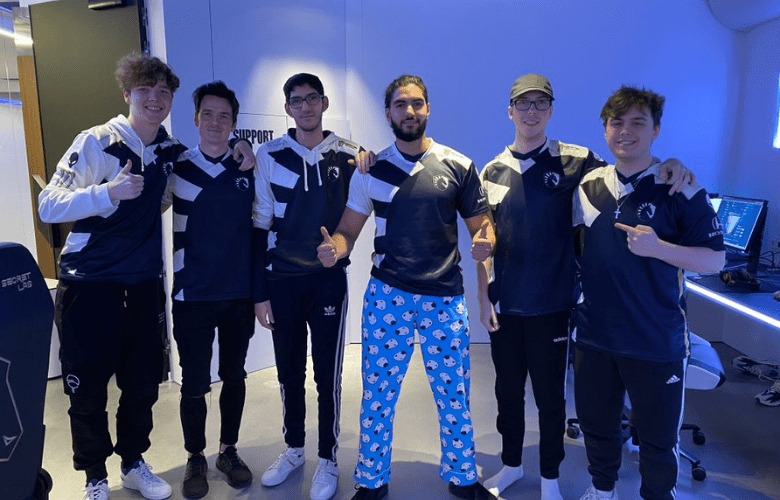 After winning the EMEA Last Chance Qualifier (LCQ) last evening, Team Liquid has advanced for Valorant Champions, the summit of Valorant esports.
In the grand final, they defeated UK esports org Guild's all-Swedish roster 3-1 to advance to Champions.
After being crushed 2-0 by Liquid earlier in the match, Guild made a great lower-bracket run, but couldn't come through despite a brave effort to force the final match to a fifth game.
Liquid will compete alongside Fnatic, Sentinels, Gambit, Acend, and others at Valorant Champions in Berlin this December.
The Valorant Champions Tour (VCT) in 2021 concludes with the Champions tournament, which follows the several Challengers and Masters events held throughout the year. It will include the top 16 teams from around the world, with a single global champion to be crowned.
Soulcas and L1NK from the United Kingdom, brothers Scream and Nivera from Belgium, and Jamppi from Finland make up Team Liquid.
After Kryptix took a break for personal reasons, Nivera was invited in a few weeks ago.
After the triumph (about 4:14:00), Nivera informed British host Yinsu Collins: "It feels incredible [to reach the finals of my first event]." This triumph is so incredible that I'm going to cry in my bed! It's insane.
"This is my first tournament; I've only been with Liquid for three weeks and Valorant for five or six months, so I'm still new to the game, but I'm a quick learner with a lot of CSGO experience." It's crazy! It's my first competition, and I've already won!"
"It means a lot, he's my little brother, so we definitely have a history together," Scream said when asked by Yinsu how it felt to play with his brother in such a significant event. But it's a once-in-a-lifetime opportunity for both of us.
"We recently brought my brother in; things were going well with Kryptix, but I think having my brother around helps us in a lot of scenarios." He's calm, intelligent, and has some experience, and it feels wonderful to play well with him. It's the way we'd like to play."
Scream and Nivera are both former professional CSGO players.
In other news, Guild will not be competing in this year's Valorant Red Bull Home Ground tournament; instead, Navi will take their place. According to Esports News UK, Guild will be reviewing their Valorant squad and operations.