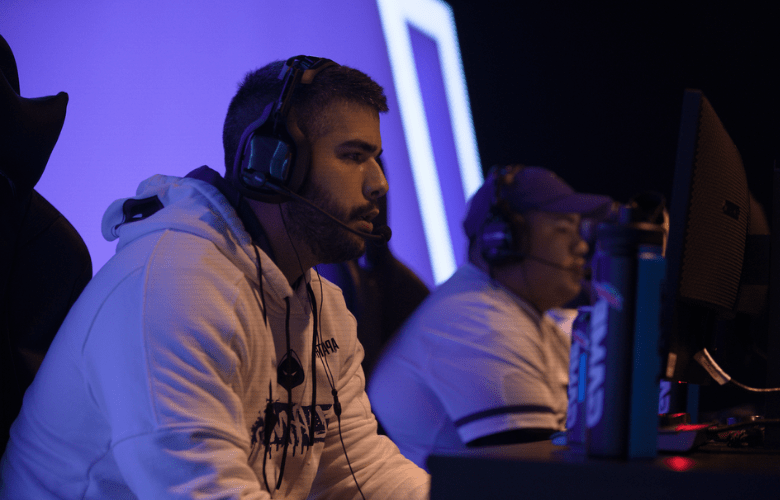 Can they compete with the VALORANT pros?
CS:GO Major champions and old colleagues Kenny "kennyS" Schrub and Nathan "NBK-" Schmitt will lead Team France at the upcoming VALORANT charity event BLAST Spike Nations, which will take place from October 7 to 9.
The duo will compete against Nouhara "Ninou" Oraha and Lucy "Sliicyy" Tran, two female VALORANT pros signed to TENSTAR. KaffWorld, a content creator, will be the fifth player.
NBK- announced his retirement from CS:GO in late June and stated his desire to compete in Riot Games' FPS, whereas kennyS' future remains unknown. The AWPer has been playing VALORANT on his streams but has yet to unveil whether he, like NBK-, is interested in making the switch.
NBK- and kennyS have previously played for a number of French CS:GO teams, including VeryGames, G2, and, most notably, Envy, with whom they won the DreamHack Open Cluj-Napoca Major in November 2015 over Natus Vincere.
The second edition of the BLAST Spike Nations will feature 12 VALORANT squads, with star players such as Mehmet Yaz "cNed" pek, Jake "Boaster" Howlett, Ayaz "nAts" Akhmetshin, and Nikita "Derke" Sirmitev representing Team Turkey, Team UK, Team CIS, and Team Nordics, respectively.
The 12 teams have been divided into three groups of four, with the top two teams from each group advancing to the playoffs. Fans of NBK and kennyS will be interested to see how they perform against founded VALORANT pros.