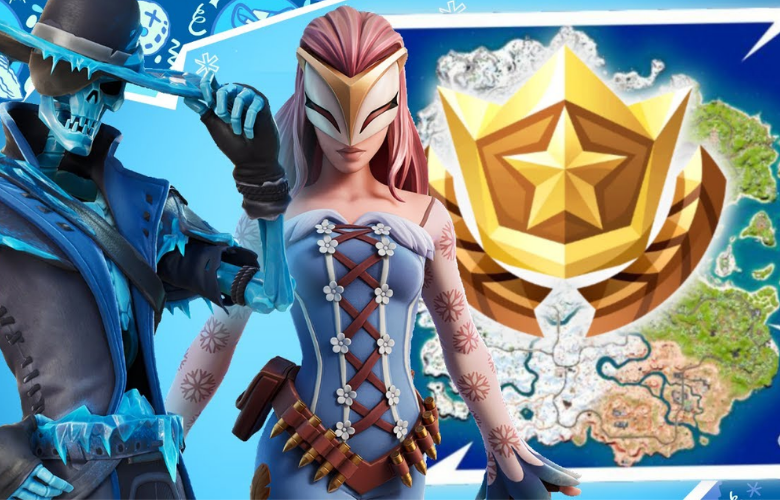 Nalia and Frigid Forgoer will be joining the Fortnite roster tomorrow!
Back in June, Epic Games held a contest in which skin idea designers competed for a once-in-a-lifetime opportunity. Thousands of skilled artists created a winter-themed character in the hopes of winning the Concept Royale contest. Epic went over the entries and chose Ladiale and Alta as the winners. The jury was fascinated with the designs of Nalia and Frigid Foregoer.
Nalia and Frigid Foregoer will be available in Fortnite's Item Shop tomorrow, December 23, at 7 p.m. EST. Epic Games spoke with Laidale and Alta, who discussed a variety of issues, including the inspiration for each concept.
Nalia and Frigid Foregoer are almost here.

To celebrate their arrival, we asked @lbdart_ and @AltaCalls about their concepts' inspirations, how it feels to win Concept Royale, and more!

Check it out: https://t.co/7LBlIYYiD4 pic.twitter.com/Na1tPwKkZ3

— Fortnite (@FortniteGame) December 22, 2021
NALIA & FRIGID FOREGOER
— 🌻Ladiale🌻 (@lbdart_) October 19, 2021
The outfits are a wonderful fit for Fortnite's current Winterfest 2021 event. Ladiale elaborated on her thought process:
"The inspiration is … a barn owl. I think they're majestic animals with a lot of prejudices and stigmas around them. I designed the concept based on the animal, having the little red riding hood in my mind too."
It's a one-of-a-kind notion that's difficult to pull off given the number of outfits Fortnite has showcased over the last four years. In a Q&A with Epic Games, Ladiale stated that Nalia was her first Fortnite design–an incredible feat in and of itself. A buddy encouraged her to enter the competition, and her brilliance shone through in the greatest possible way.
Alta, the Frigid Foregoer's creator, drew inspiration from prior skeleton outfits to create something impressive:
"The idea of him being a frozen skeleton just came from my mind as I've loved the previous skeleton skins in Fortnite and that's when my mind went click and smashed the two ideas together!"
In the summer of 2020, the artist began generating Fortnite concepts, which paid off immensely. Winning Concept Royale was described as a "dream come true."