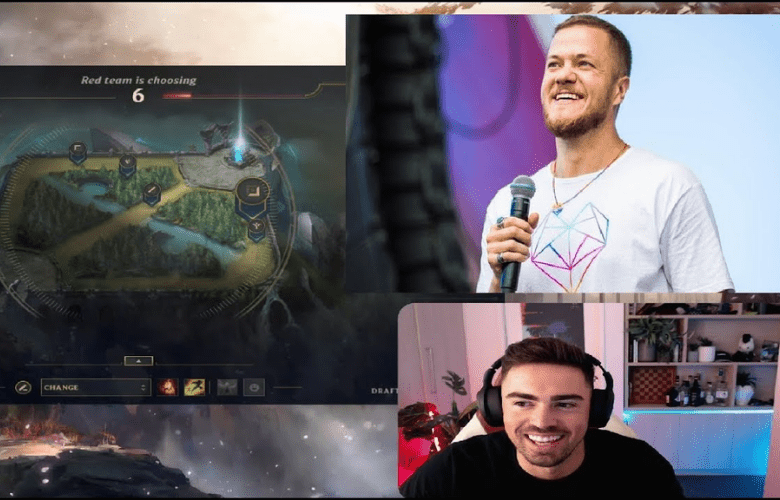 Oh, the misery. In League, everyone wants to be Imagine Dragons' teammate.
Consider hosting your own Arcane concert while waiting in line for a League of Legends match. That's exactly what Drew "Midbeast" Timbs, a video creator, encountered on a recent live stream.
Dan Reynolds, the lead singer of the band Imagine Dragons, was available in the content creator's voice chat, and as they both waited to enter a League game, he began singing a few lines from "Enemy," the opening song of the Arcane series, which currently has more than 160 million Spotify plays and is just one of the band's hits to accomplish such numbers.
After Midbeast referred to Reynolds as a "talent" in the video, the vocalist continued to perform the chorus to "Enemy," complete with the deep bass tones and strange high notes that League and Arcane fans have grown accustomed to. While Reynolds pleased his teammates and Midbeast's live audience, he made a more-than-perfect choice in selecting Vi as his champion for the game, whether deliberately or unconsciously.
Reynolds, like the rest of his band, is no stranger to League, having performed previously penning and singing "Warriors," the 2014 World Championship anthem. Reynolds highlighted to LoL Esports how the entire band was addicted to the game and how they played whenever they had the opportunity between live concerts. He also said that they were late on stage once "literally only because we were playing a League of Legends game."
League fans only had to wait seven years for Imagine Dragons to work with Riot Games on another tune. They're all waiting for Arcane to return, with season two already set for 2021, and hopeful that the band will be engaged again.