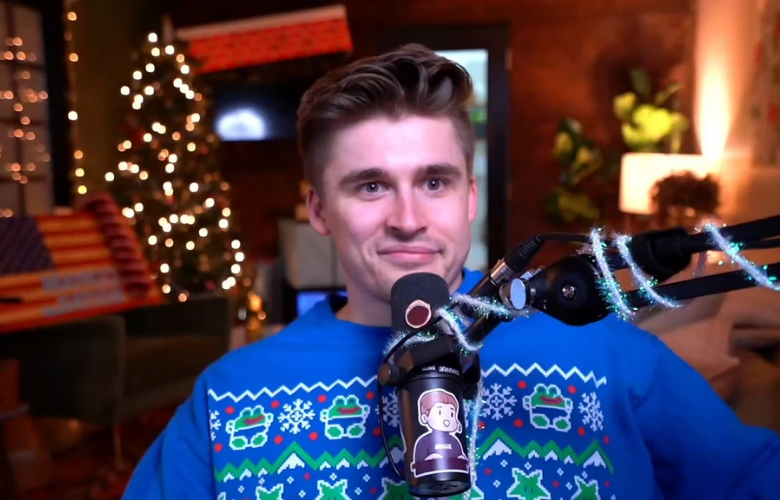 The streamer is snubbed.
Ludwig Ahgren was conspicuously absent from the Twitch Recap of 2021. In November, the streamer left Twitch to pursue a career on YouTube.
Ludwig expressed his disappointment, saying, "I'm bummed that I was completely erased from the Twitch Recap." "Although I understand the business side of things, it's still disappointing to be deleted from so many people's calendars."
Ludwig was one of the most popular Twitch streamers. He had a devoted fan base of over three million followers. Twitch, on the other hand, has been downplaying his impact to the platform since migrating to YouTube.
The annual Twitch Recap is a look back at your time on Twitch over the past year. This displays your favorite categories, emotes, and channels, among other things. Ludwig, on the other hand, was nowhere to be located this time.
The rejection at the Twitch Recap has enraged fans, and other streamers have expressed their displeasure as well. For example, Disguised Toast stated that Ludwig "pushed the bounds of material on Twitch for the entire year of 2021," and that "even if he's no longer there, I believe he earned the respect of being in the Twitch Recap." "Content king, keep your head up."
In November, Disguised Toast returned to Twitch from Facebook Gaming. On the platform, he now has over two million followers.
Ludwig was not included in this year's Twitch Recap for no apparent reason. However, the platform has a history of snubbing many of its stars in the past. Following his shift to Mixer, Ninja's channel was utilized to promote other streamers.
This year, Ludwig made a lot of noises on Twitch. He held a "subathon" for a month, gaining over 280,000 subscribers and boosting his total number of followers to over 2.6 million. This shattered Ninja's previous record for new subscribers, as he put it, "records are intended to be broken." I'd be lying if I said I wasn't a little disappointed, but congratulations to Ludwig for setting a new Twitch subscription record."