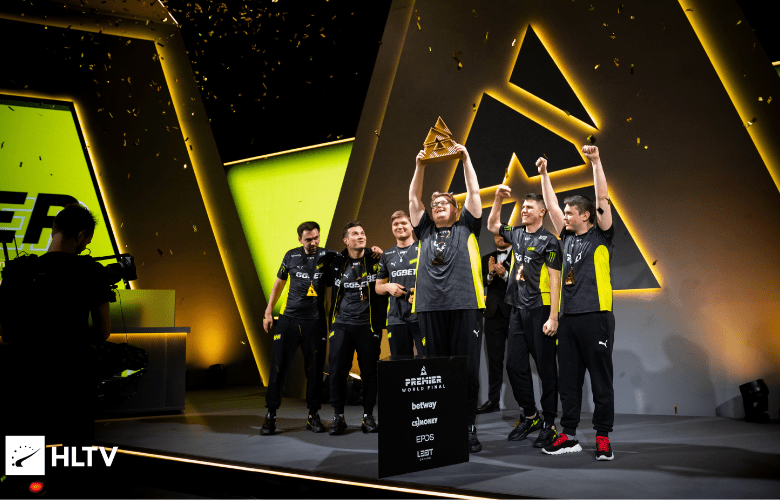 It is, indeed, a Na'Vi era.
The triumph in the CIS derby completed Natus Vincere's lower-bracket run and secured them their seventh title in 2021.
Aleksandr "s1mple" Kostyliev and co. defeated their regional opponents in the 13th and last match of the year between Natus Vincere and Gambit to finish 2021 as the uncontested top team in the globe.
Natus Vincere was dropped to the lower bracket early in the competition after losing to Liquid in the first match, but the No. 1 team in the world rallied back with victories over Heroic, G2, Liquid, and Vitality to reach the grand final. Gambit fared far better than the last time the two teams faced at the PGL Major, yet victory eluded them once more.
Gambit began proceedings with a strong Mirage victory, with the surprise pick of Ancient looking like the path to an easy 2-0 win for the underdogs. Natus Vincere, on the other hand, won vital rounds on the second map to go to Inferno, where they were by much the superior team, winning the series and the tournament title.
Natus Vincere erased Gambit's 3-0 CT lead over Mirage with back-to-back multikills from Valeriy "B1T" Vakhovskiy, resulting in a tense phase. After a 5-5 tie, Gambit took the lead thanks to excellent play by the trio of Abay "Hobbit" Khasenov, Vladislav "nafany" Gorshkov, and Sergey "Ax1Le" Rykhtorov, while AWPer Dmitry "sh1ro" Sokolov struggled.
Natus Vincere came back with the pistol in the second half, but Gambit won the initial purchase and backed it up with a key 3v5 turnaround to put their opponents in the chokehold. s1mple and company fought back, but eventually lost their map selection 16-11 to Gambit's patient T side.
An early clutch from sh1ro enabled Gambit to win three rounds on the attacking side of the map (3-2), but CT dominance ensued. s1mple shone out for his team (15-6 K-D at half), but Gambit's late comeback saw them win six rounds before the switch.
Natus Vincere maintained their fantastic pistol record at the event (80%+ win rate, 95%+ conversion) and closed in on the map victory with a strong start to the T side (13-8) before a mixed-buy from Gambit allowed Nafany's team to claw their way back into the map. Any momentum they were gaining was snuffed out by B1T's triple on B, allowing Natus Vincere to win the map 16-11.
Natus Vincere put their foot down on the CT side of Inferno after four competitive halves, giving nothing up to Gambit. Kirill "Boombl4" Mikhailov led his team to victory with a fantastic performance on Banana, whereas nafany's team round wins were few and far between. To make matters worse, s1mple and B1T won a 2v4 in the second pistol, resulting in an early end.