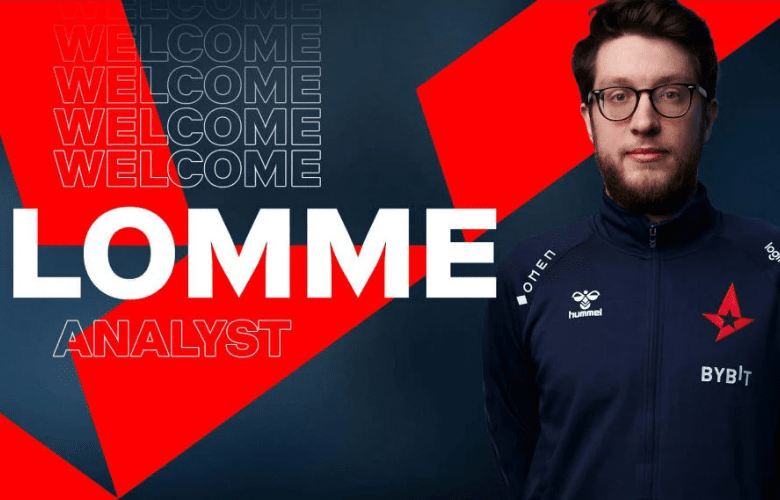 As part of a "improvement to the performance organization around the club," the former Heroic coach and ENCE analyst joins Astralis' support staff.
Astralis has confirmed the appointment of a new analyst, Frederik "LOMME" Nielsen. The 28-year-old joins the Danish side from ENCE, where he held the same position for just over six months.
The latest addition is part of a large overhaul of the CS:GO roster and staff, which previously saw Kristian "k0nfig" Wienecke and Benjamin "blameF" Bremer added to the lineup in place of Peter "dupreeh" Rasmussen and Emil "Magisk" Reif, and Alexander "ave" Holdt take over as the new head coach from Danny "zonic" Srensen.
LOMME and ave are no strangers to each other, having previously worked together as a player and coach in North Academy for five months in 2017. In 2019, the new analyst also briefly coached blameF in Heroic.
"Almost every Dane engaged in CS dreams of being signed by Astralis, and I am very pleased to be here," LOMME said in a statement to Astralis. "It will be amazing to work with so many talented players and personnel, the majority of whom I have previously worked with at various points in my career."
"I believe I'll be able to provide a lot of tactical advice and preparations ahead of games for ave, and I'm looking forward to helping him shape the 'new' Astralis."
LOMME will join Astralis immediately, just in time for the new lineup's debut at the BLAST Premier Fall Final, which will take place in Copenhagen, Denmark from November 24-28.