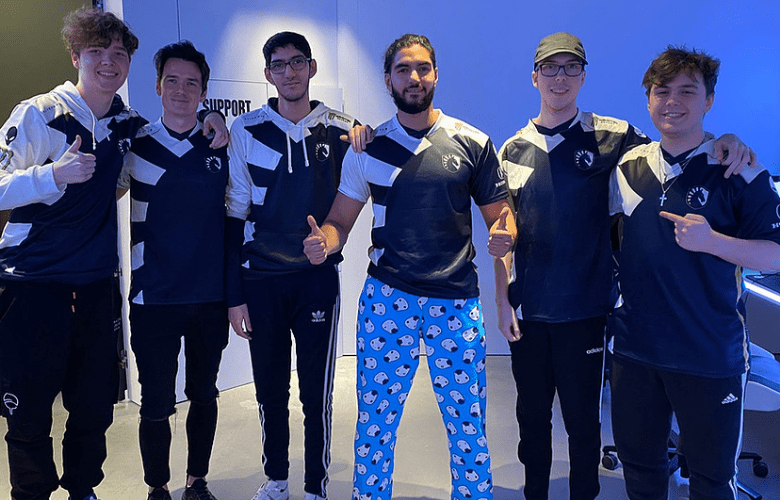 NA's weak performance comes to an end.
Team Liquid defeated Cloud9 Blue in a close series tonight, despite only going to two maps, to advance to the VCT Champions semifinals. C9's gallant performance wasn't enough for the NA Last Chance Qualifier winner, and NA's last hope is now on their way home.
Liquid switched up the Bind composition they used versus the Sentinels, putting their star ScreaM on Reyna instead of Jett. The ability to eat and dismiss made the headshot machine even more lethal, but the first-half dominant player was leaf, whose pistol round ace fuelled an 18-kill defense effort. At halftime, the two VALORANT teams were tied at 6-6.
Big 🧠 plays from @ScreaM_!

Tune in ➡️https://t.co/io2c23tsMd pic.twitter.com/dfvnZlRJIP

— VALORANT Champions Tour (@ValorantEsports) December 8, 2021
After claiming the pistol round on their defensive side, Liquid surged out to a three-round advantage. ScreaM and leaf proceeded to trade haymakers, then vanity joined in on the act with a series of late-round clutches to put C9 back into it, taking a 10-9 lead. But Liquid countered C9's B executions with either clean retakes or ruthless Judge multi-kills from L1NK under the hookah window. Nivera seized on a startling misstep by vanity to secure the defuse and the map 13-10 in a big two-vs-two post-plant on B, with Liquid ahead 12-10.
Both Jamppi and Leaf took Jett on Ascent, and both duelist players were key playmakers for their respective teams in a tense first half. Leaf's hot streak from Bind continued with 11 kills in the first five rounds of Ascent, including another ace. Despite salvaging a few odd rounds, Liquid trailed 7-5 at halftime.
"HE TOOK HIS TIME AND HE ABSOLUTELY CRUSHES IT!"@Nivera__ gets the @redbullgaming CLUTCH! #VALORANTChampions pic.twitter.com/vEVlkcLJBM

— VALORANT Champions Tour (@ValorantEsports) December 8, 2021
The two teams knotted it up again at 8-8 before Liquid bankrupted the C9 economy with back-to-back strong site holds on A and B, with Liquid's duelist combo of Jamppi and ScreaM stepping up big time. Liquid pushed their lead to 12-8 until C9 responded with a number of huge B executions. The two teams blasted Killjoy ultimate at the same time in the post-plant in the final regulation round, but Liquid grabbed the frags required to get the defuse and secure the map 13-11.
Liquid will now face Acend in the semifinals on Saturday, December 11, in a rematch of the Red Bull Home Ground Two tournament from just a month ago. That series was won by Liquid 3-1.