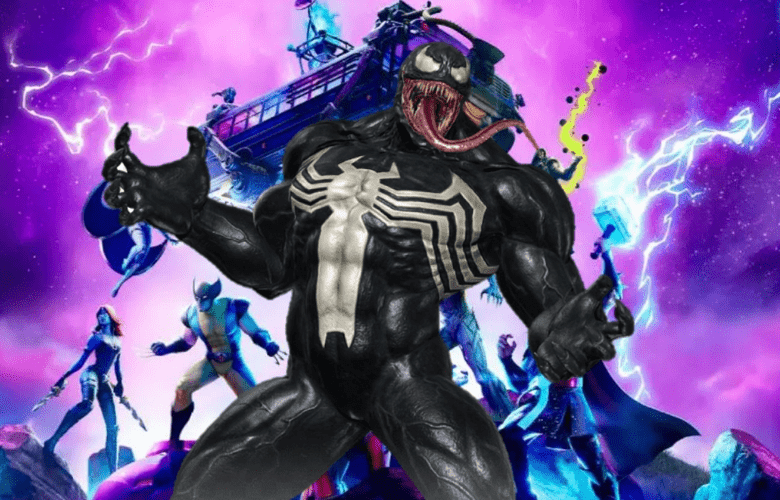 Epic is rumored to be working on a new Venom skin, according to ESTNN.
It's official, Fortnite Chapter 2 – Season 8 is now live, and it delivers one of the best Battle Passes in recent memory. This time around, Epic opted to emphasize original concepts such as Charlotte and the cereal mascot, Fabio Sparklemane, rather than cross-overs. However, Fortnite's long-running Marvel Comics cooperation is brought back into the fold with the Season 8 Battle Pass.
Fortnite's alleged Spider-Man villain Cletus Kasady, aka Carnage, made his long-awaited debut. The player must reach level 100 to unleash him, however recent reports revealed that there is another symbiotic crossover intended for the upcoming season.
'Spider-Man' villain Cletus Kasady, or Carnage, made his long-awaited debut in Fortnite's 'Spider-Man' mode. Unlocking him will need a player to reach the level of 100, however, new rumors suggest that there will be another symbiotic crossover planned for Season 3.
SECOND VENOM SKIN PLANNED
Another Venom is on the way, according to leaked information from Fortnite leaker ShiinaBR about the current Carnage Set.
Symbiotes set includes the Carnage skin. "Symbiotes" being plural confirms that we will be getting a new Venom skin in the near future!
There is a separate package named Venom that contains the first Venom skin.
A second version of the Marvel Comics antihero has been discovered, as evidenced by the evidence outlined in the previous paragraph. Venom's original character outfit was released on November 20, 2020, by Epic Games. In Chapter 2 – Season 4, characters from the Marvel universe invaded the island and this release took place during that time.
Venom: Let There Be Carnage is only a few weeks away from entering theaters, so it makes it natural that Epic is working on a new version of Spider-nemesis Man's in Fortnite. In the coming weeks, we'll learn more about how the new Venom costume will vary from his 2020 counterpart.