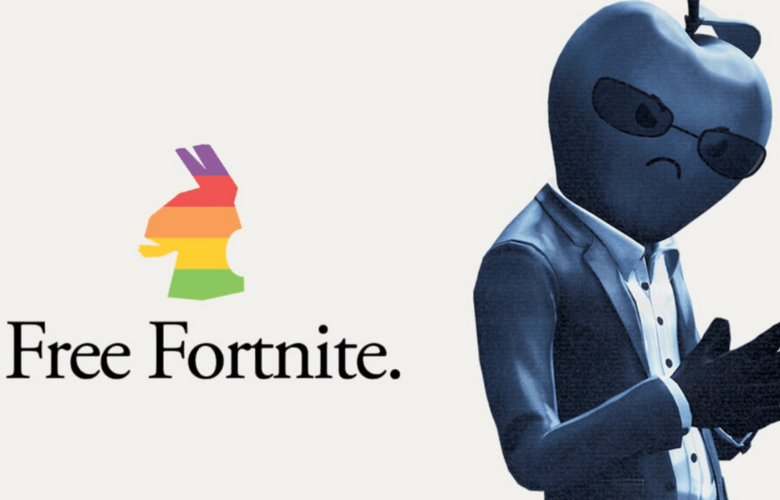 Due to the appeal process, Fortnite will not return to IOS for possibly five years.
Fortnite may not have a comeback just yet on IOS, according to recent developments in the Epic Games vs. Apple court case.
Fans of Fortnite Battle Royale have been waiting for its return to the iOS platform with bated breath. Sadly, Epic Games, the game's creator, has been embroiled in a bitter legal battle with Apple Inc. Epic attempted to circumvent Apple's unfair payment options, which resulted in legal action. Despite an initial conclusion, Epic has chosen not to accept the ruling after more than a year has passed since the court case began.
FORTNITE HAS BEEN BANNED BY APPLE
Epic has filed an appeal, but for now, CEO and founder Tim Sweeney has stated that his company will follow Apple's rules. There appeared to be a ray of hope for iOS Fortnite players, but recent tweets from Sweeney claim that Epic Games has been blacklisted from Apple's platform pending the appeal.
Epic's CEO updated the status of his company's relationship with Apple on Twitter earlier today. He expressed himself as follows:
"Apple lied. Apple spent a year telling the world, the court, and the press they'd 'welcome Epic's return to the App Store if they agree to play by the same rules as everyone else.' Epic agreed, and now Apple has reneged in another abuse of its monopoly power over a billion users."
Epic's iOS reintroduction was hinted at by Sweeney's recent Twitter activity. Epic Games has been "blacklisted" by Apple until the appeal process is completed. It's possible that Fortnite will be removed from the App Store for up to five years.
"Apple informed Epic late last night that Fortnite will be blacklisted from the Apple ecosystem until all court appeals have been exhausted, which could take up to five years," Sweeney continued.
Sweeney included an email from Apple's legal team stating that Epic's developer account will not be reinstated for a variety of reasons.
Given the positive progress made since the lawsuit ruling, this isn't the news Fortnite fans were hoping to hear. Epic Games paid Apple $6 million and removed the third-party payment option from Fortnite on iOS, which sparked the lawsuit.
SWEENEY QUESTIONS APPLE'S BLACKLISTING DECISION
The CEO of Epic Games continued his Twitter rant about Apple's blacklisting:
"Why did Apple break its promise to allow Fortnite back under its rules? Apple cites three reasons: 1) they won, 2) Epic "statements since the court's decision," and 3) the way we launched direct payments in 2020."
He went on to say, "Apple has always stated that they expect to win, and Epic's payment system has been known to Apple since 2020. The only difference since September 10, when Apple last offered to welcome Fortnite back, is that Epic has filed an appeal and issued 'statements'."
Sweeney believes Apple's decision to block Epic Games is inconsistent with what the company has been saying since the court ruling. Epic Games CEO Tim Sweeney concluded his Twitter rant by stating that Fortnite should not be restricted and that the company will fight the decision in court.
"Fortnite should not be blacklisted for challenging an agreement containing terms the court found to be unlawful which Apple forces on all developers as terms of access to iOS. We'll fight on. The need for regulatory and legislative action is clearer than ever before."
Since the judge ruled primarily in favor of Apple, the situation has not improved significantly. Epic would not seek to reinstate Fortnite on iOS until Apple allowed third-party payment options, according to Sweeney. After that, he decided to follow Apple's rules, but Apple had final say. Now that the two have likely reached a stalemate, Fortnite will most likely remain on the sidelines until further notice.