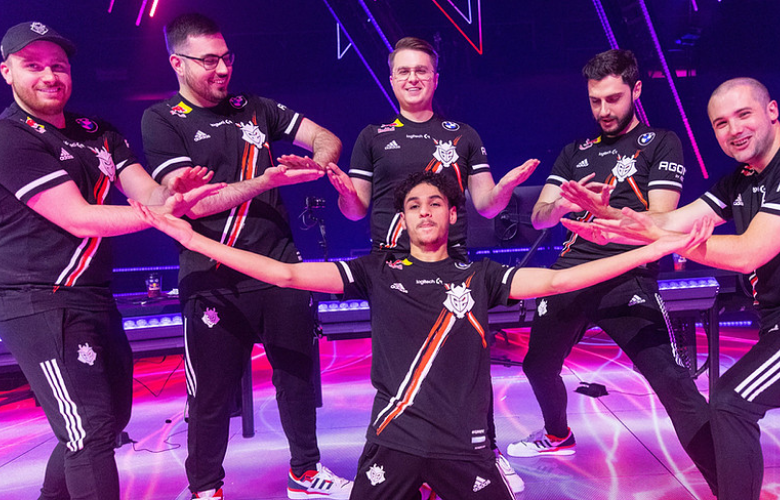 G2's VALORANT investment is finally yielding huge results.
According to Esports Charts, G2 Esports was the most-watched esports organization across (nearly) all combined titles, with 28.8 million hours seen from the start of July to the end of September. This figure excludes battle royale games and Chinese streaming services.
While Esports Charts noted that G2's League of Legends squad generally accounts for the majority of their viewing, their inability to qualify for Worlds reduced them to only 24 percent of G2's total viewership.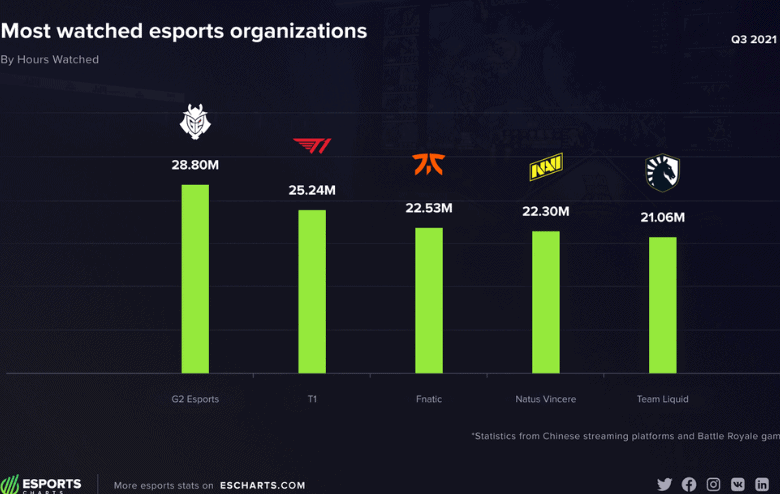 The organization's VALORANT roster led the way with 39%, boosted by attendees at VCT EMEA Stage Three Challengers One, the EMEA Challengers Playoffs, and Masters Berlin. Although they will not be competing at Champions, G2 will receive another VALORANT viewing bump from its newly signed women's squad when they participate at EMEA Game Changers Two in October.
T1 is trailing G2 in Q3 2021, with the majority of their traffic coming from its legendary League roster and an additional boost from its Dota 2 roster prior to their appearance at TI10. For the quarter, the T1 League roster was the second most-watched individual team, after only the Na'Vi CS:GO team. According to Esports Charts, Fnatic, Na'Vi, and Team Liquid finished third, fourth, and fifth in terms of most-watched organizations.
The fourth quarter of 2021 is expected to be a tremendous one in terms of esports viewership, with a slew of major events to close out the year, such as League Worlds, VCT Champions, Dota 2 TI10, the PGL CS:GO Major, and several others.