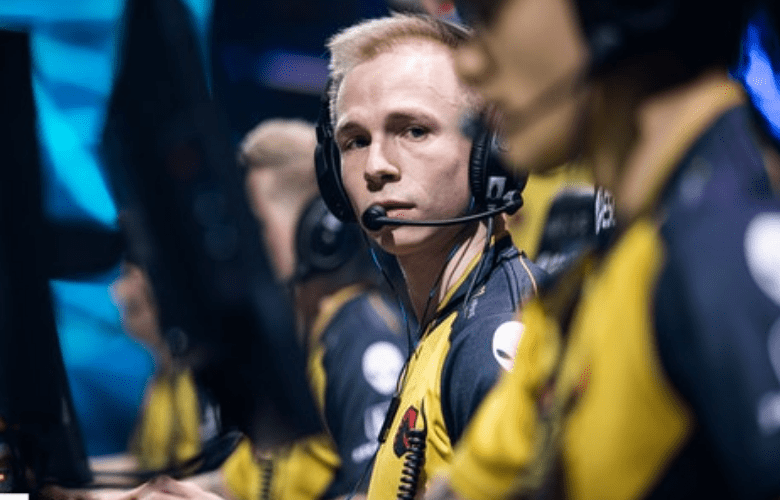 Jake "Stewie2K" Yip and his teammates secured a much-needed victory for North America to kick off their ESL Pro League group.
Liquid made a statement to begin their ESL Pro League Season 14 campaign, defeating NIP in two maps with impressive performances from Jonathan "EliGE" Jablonowski and Gabriel "FalleN" Toledo.
As a result of the win, Liquid will now face Gambit, the world's second-ranked team, on Thursday at 02:00 – the first time these two lineups have met in history.
In order to boost Liquid's confidence in the region, head coach Eric "adreN" Hoag commented after the match, "We definitely needed some confidence wins for us here." After a couple of days, we sought to get out of [North America]. I feel that this game has grown so much in the previous six months to a year, and you'll only be able to get good practice in Europe.
"To be here and represent North America and Liquid, everyone has made significant sacrifices. Nowadays, you almost have to reside in Europe to play Counter-Strike, so I'm hoping we can show up and make NA proud."
Liquid got out to a flying start in the series, going 3-0 on Inferno before NIP even had their first round in. Liquid maintained control of the match thanks to a 1vs3 clutch from EliGE, and the 24-year-old star rifler continued to notch multi-kills with FalleN's AWP, allowing Liquid to increase their advantage to 8-1.
NIP managed to stay in the game with a string of rounds near the end of the half, and added a few more after the side swap; however, FalleN's mobility with the AWP combined with EliGE's stellar rifling put an end to any hopes of a comeback, with the pair locking down the A bombsite round after round to take the map.
Dust2 followed in the same manner, with Liquid kicking things off with a deluge of rounds, with EliGE and FalleN continuing to demolish NIP for a 9-1 lead. It took a 1vs3 clutch from Linus "LNZ" Holtäng for the Swedes to eventually break through and get their second round, but Liquid remained in firm control, cruising to a 12-3 lead at the break.
In the words of the great Nicolai, A USP-S kill by Reedtz at the outset of the second half kept NIP in the hunt. Four Liquid players were killed by Poser, giving his side some much-needed breathing room. Once again, EliGE came through with a triple kill to seal a post-plant position for Liquid. The breakthrough round was enough for Liquid to gain momentum, as they went on to win two more rounds, completing the map 16-10 in their favor.