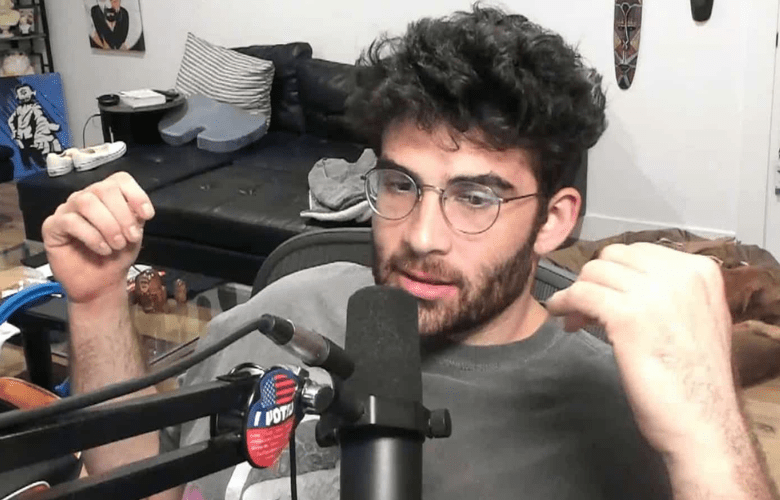 As the site continues to grapple with racism, Hasan has been suspended from Twitch for using the epithet "cracker."
Hasan Piker, also known as HasanAbi on Twitch, has been banned for using the word "cracker," just days after two of Hasan's mods were also banned for using it, sparking a firestorm of controversy over Twitch's inconsistent enforcement of its user guidelines amid the platform's long history of failing to protect minorities.
The debate erupted over the weekend after two of Hasan's moderators were banned for using the derogatory term "cracker" in the conversation. Many people were startled to learn that Twitch does not consider "cracker" to be a racial insult. Twitch does not make its slur list public, and most of Hasan's supporters thought the term was more outdated than insulting.
The name "cracker" first appeared in the 1700s and was used to describe poor rural people. It wasn't even deemed a slur for the majority of its history. The epithet "cracker" gained a negative connotation only during the 1960s Black Power movement, but it was never on par with other racially charged slurs.
yes. it is for exactly what you think it is. anti white racism for using the term "cracker." https://t.co/5cukDRubze

— hasanabi (@hasanthehun) December 14, 2021
Hasan, who is no stranger to controversy, threw himself wholeheartedly into the cracker situation. As a result of this, he was banned from Twitch on December 13, which he verified on Twitter.
"It is for exactly what you think it is. Anti-white racism for using the term 'cracker,'" Hasan wrote. "There is no word on how long the ban will last."
Racism has a lengthy history on Twitch's platform. Several hate raids on individuals of color have occurred in the last year, with bots spewing racial obscenities into their chat rooms. Twitch has only recently implemented regulations and measures to safeguard minority content creators, as well as pursuing legal action against some of the platform's worst violators.
But as Niko Partners analyst Daniel Ahmad pointedly notes:
Kinda wild how Twitch responded faster to this absolute non issue than the actual racism that POC streamers face on the platform.

— Daniel Ahmad (@ZhugeEX) December 14, 2021