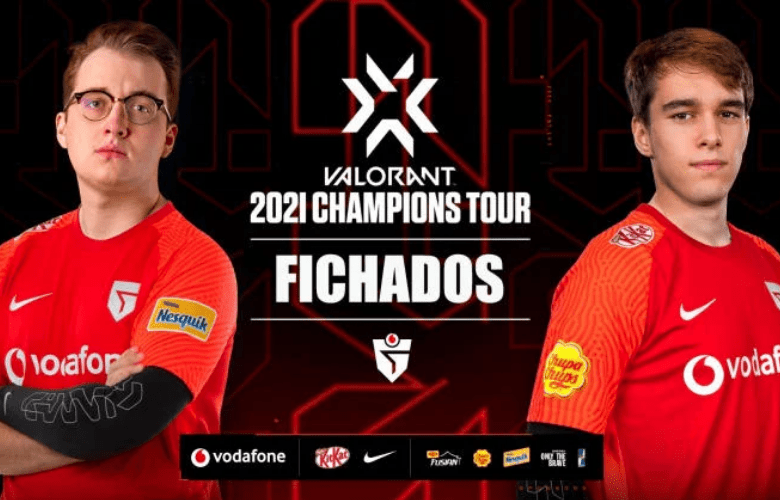 After a victorious month-long campaign as stand-ins, Giants Gaming welcomed David "Davidp" Prins and tpán "Ambi" Beránek to its VALORANT team today. The news was made mere hours before the team's match versus Guild Esports in the VCT EMEA Challengers Playoffs.
Davidp and Ambi entered the Giants as stand-ins in mid-July, when Micha "MOLSI" Lacki and Riardas "Boo" Lukaeviius was demoted to the bench and later released. Davidp was a key member of the G2 Esports lineup that ruled Europe in 2020 and also played for Excel for a few months this year before joining the rest of Giants.
Before the team's final opportunity during VCT, the two players joined Giants. During the first two phases, they were unable to break past the open qualifiers of any Challengers tournaments, falling short against some stiff competition including Fnatic, Acend, Team Vitality, and DfuseTeam (pre-Team BDS acquisition). Giants ultimately moved beyond an open qualifier for Stage Three: Challengers Two thanks to the new additions, but they didn't stop there.
They put on a great show at the Challengers Two main event. They beat Rix.GG in the first round won the series against Fnatic despite losing the first map on Icebox 13-4, and then clinched a berth in the EMEA Challengers Playoffs with a convincing performance against Team Liquid, one of the top EU teams.
After a first-round loss to Oxygen Esports, Giants bounced back with a victory against Na'Vi, the team's official signings of Davidp and Ambi were announced today before the team's match versus Guild. If Giants can win past Guild, they'll face Davidp's previous club G2 in a match for a spot in Masters Three: Berlin.
The following are the Giants Gaming roster as of now:
hoody.
Meddo.
Fit1nho.
Davidp.
Ambi.
pipsoN (trainer).