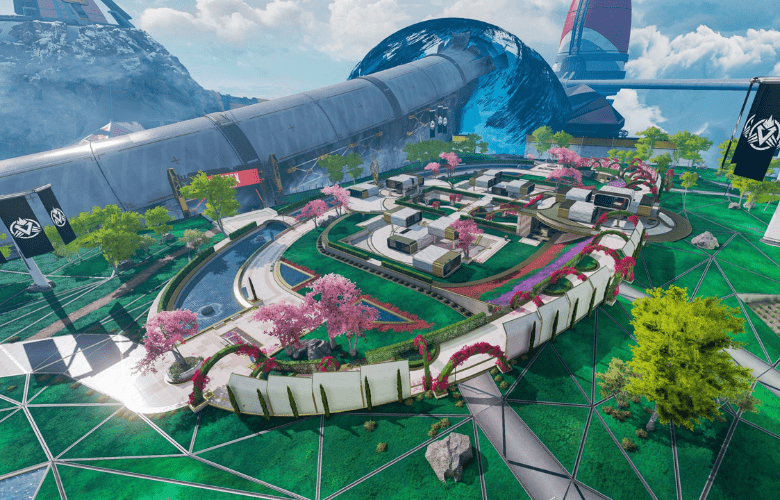 If you make it to the end of the jump, you'll find a Nessie.
The Octane jump pad rotation from Gardens to Energy Depot was commemorated by Apex Legends creators with an easter egg. The POI in Olympus now features cherry blossoms and glowsticks to indicate the ideal location for the jump pad as well as a small surprise for those that take the leap.
The tip to the rotation was discovered by a Reddit member the other day. The easter egg is more than simply a nod to the move: as the gamer demonstrated, it's also a great technique to line up the jump pad. They position the jump pad at the teaser's location and land on the other side, only to find an upside-down Nessie with cherry blossoms at the end of the jump.
Players can jump from Gardens to Energy Depot using the jump pad rotation. It's a hazardous gambit, but it may pay off in the right circumstances: it lets players swiftly escape from any adversaries in Gardens and shrug off pursuers, or at the very least get a head start.
After a Reddit post, an appearance on NRG's Tanner "Rogue" Trebb's Twitter, and a subsequent video by content creator Mokeysniper, the tactic gained traction. To reproduce the skill, players must slide into the jump pad and arrange it in the best position possible, then save the jump until the last possible moment to mantle onto a walkway. Players will almost scrape the security rail in Gardens if done correctly but will land undamaged on Energy Depot, ready to begin their rotation.