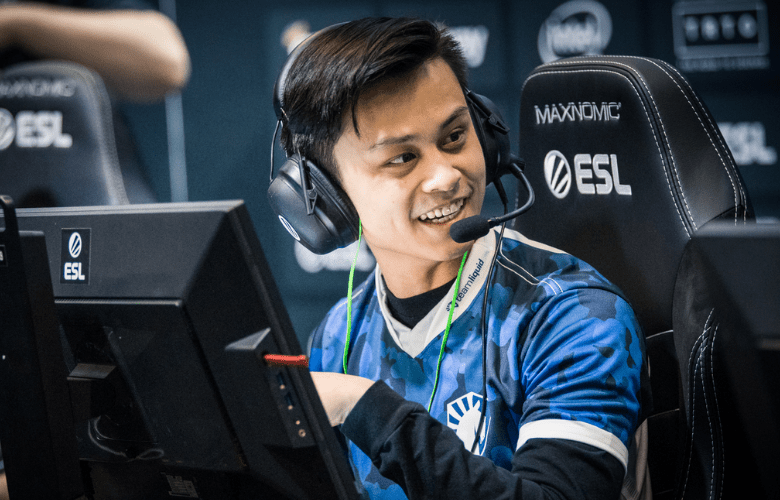 The star entry fragger for Team Liquid has intentions to enter Valorant, but he's not in a rush.
On his stream, Jacky "Stewie2K" Yip stated that he does plan to shift to Valorant in the future, but that it will not happen anytime soon. Stewie2K will continue to rifle for Team Liquid's CSGO lineup for the time being.
Stewie2k and TSM FTX's Yassine "Subroza" Taoufik discussed the concept of a Valorant watch party in a stream on August 15. Stewie2K casually mentioned that he plans to move to Valorant at some point in his career when discussing pro players moving to Valorant.
He stated, "I'm not making the switch right now, but I will someday."
Stewie2K has played Valorant before, but he doesn't appear to be too committed to it right now. He couldn't place newly introduced characters like Astra and KAY/O. On Twitch, the big winner has shown off dozens of various competitive games, but he's never mentioned abandoning CSGO for any of them. Since an unexpected signing with Cloud9 in 2016, Stewie2K has been playing CSGO professionally.
"I was explaining that I had no idea who Astra was and that I assumed she was Phoenix's sister. "I believed Astra was the robot-looking person that (Joshua "steel" Nissan) was playing," he explained.
Hundreds of CSGO pros have made the switch to Valorant, so it's conceivable Stewie2K was joking or wasn't taking it seriously. While the majority of them have been young upstarts or veterans in need of a career reset, there have been enough elite-level players who have made the switch that it wouldn't be shocking if Stewie2K made the announcement.
Why most CSGO gamers switch to VALORANT?
Stewie2k would not be the only CSGO pro to make the switch to Valorant. CSGO is a game that nearly all of Valorant's top professionals have played, including notable stars like Matthew "Wardell" Yu and Tyson "TenZ" Ngo. Valorant is a direct challenger to CSGO, which had a stronghold on tactical shooter competitions until now.
About why they switched, Riot Games has a better track record of cultivating esports scenes than Valve, resulting in more lucrative chances for professional players. There is no incentive for professional CSGO players who are still pretty successful or simply dislike Valorant to switch. There is still a lot of money being traded in CSGO. Valorant, on the other hand, may implement a League of Legends-style regional circuit system in the future. This would ensure that training opportunities, game schedules, and compensation are all consistent. Top players in Riot Games' flagship game, League of Legends, earn millions of dollars per year in compensation alone, and CSGO just cannot compete.