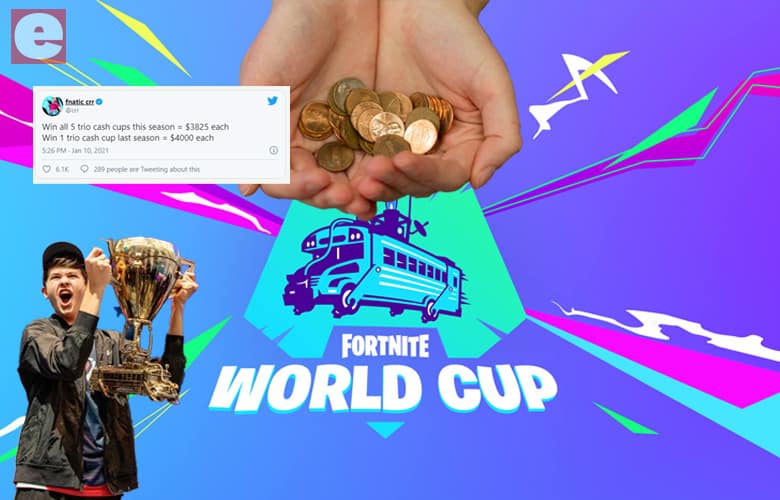 The beginning of 2021 has not been great for Fortnite and its community. Players are now complaining that the Fortnite meta is not enjoyable anymore. It seems that Epic Games has revealed a major cut to their competitive prize pools.
greedy corporate losers

— yung calculator (@yungcalc) January 10, 2021
Fortnite Low Prize Pool
It's been a long time since we heard an outrage from the Fortnite Pros and Players but this time it is from a declining prize pool. It was just a couple of years ago that Fortnite had a huge prize pool for their competitive scene. Epic games had a $100 million prize pool for the year 2019. This year 2021 Fortnite's cash cup first prize is $600 and a Twitter shoutout.
hopefully this prize pool change motivates pros to stream and make a career out of fortnite other than only focusin on comp

— Clix (@ClixHimself) January 10, 2021
Win all 5 trio cash cups this season = $3825 each
Win 1 trio cash cup last season = $4000 each

— fnatic crr (@crr) January 10, 2021
What are your thoughts on Epic Games decision to lower the prize pool? Should pro Fortnite Gamers focus on different games?