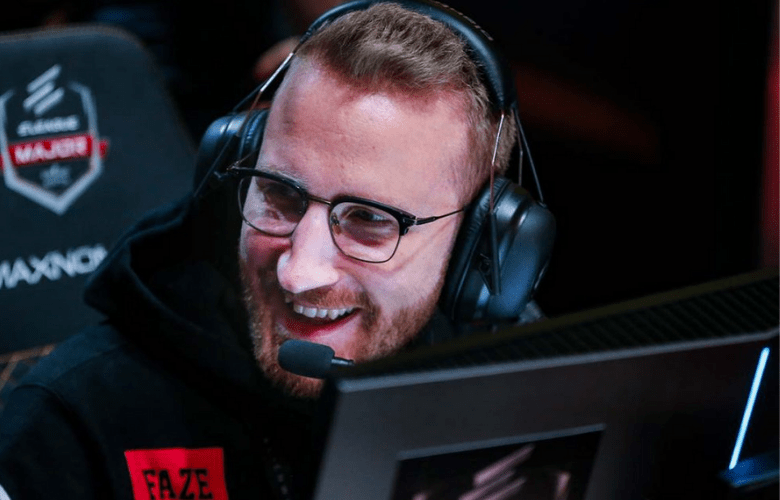 NaVi is the only team that has been qualified to proceed to the playoffs, so four teams will compete for the other two slots in the final round.
FaZe has won their third game in Group C of the ESL Pro League Season 14 by defeating BIG in a 2-0 series. On the final day of the group, the Finn "karrigan" Andersen-led team will face Natus Vincere in a clash that will decide first place in the group.
Despite being heavily favored to progress, FaZe is still not out of the woods in terms of playoff aspirations, as they must avoid a three-way tie for second place alongside mousesports and Fnatic.
BIG had a bad start to the series on Dust2 after picking the map, with FaZe taking a comfortable victory on the first map thanks to a massive early advantage. The German team struggled to cope with Helvijs "broky" Saukants in the first half, as the Latvian collected 21 kills on the CT side to help his team lock it down 10-5, and FaZe went on to easily close the map after the second pistol went their way.
When the initial stages of Inferno saw Karrigan and team string five rounds together unanswered, FaZe looked to make it a quick 2-0, but it proved a more difficult affair than Dust2 in the end. Multikills in vital moments from Florian "syrsoN" Rische and Nicklas "gade" Gade got BIG up and running, and an eco win later in the half cut the lead to one round by the half.
But, just when BIG appeared to be in contention for the series, Olof "olofmeister" Kajbjer proved crucial to FaZe handily sealing the second map, with the Swede finishing Inferno with a 30-bomb courtesy to enormous effort on the CT side.
With only one round of matches remaining in Group C, only Natus Vincere has been confirmed to advance to the playoffs. FaZe are heavy favorites to join them on Tuesday, while mousesports control their own destiny, needing a win over BIG to earn their spot.
BIG, on the other hand, could be ousted even if they win their match against mousesports, if they end up in a three-way tie with FaZe and Fnatic. Meanwhile, the Swedish-British team needs a win over Evil Geniuses as well as Natus Vincere to defeat FaZe in order to advance to the knockout stage.