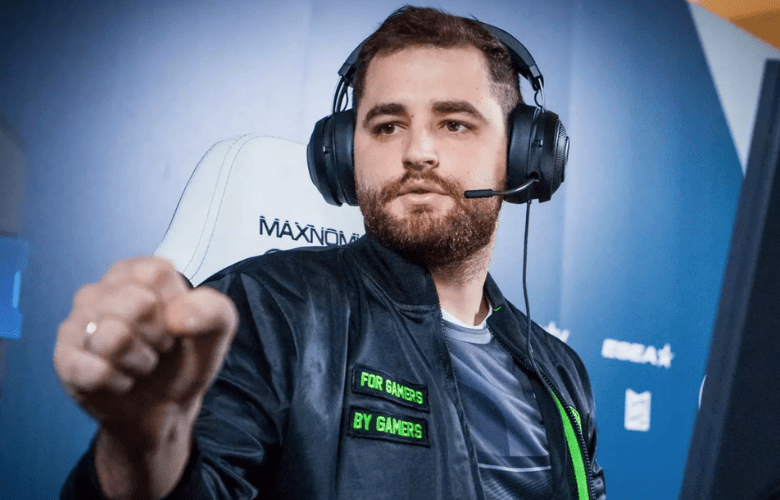 It was a masterclass from the godfather of Brazilian Counter-Strike.
This may have been Gabriel "FalleN" Toledo's strongest game since joining Team Liquid's North American team in January.
The Brazilian AWPer had a significant presence on both maps, Nuke and Dust II, versus Fnatic today in the ESL Pro League season 14 round of 12. He was especially strong on Dust II, where he grabbed multiple multikills for Liquid and mastered the A bombsite's Catwalk. He completed the CS:GO series with 62-40 K/D, 90.4 ADR, and an incredible 1.41 rating, the highest in the ESL Pro League season 14 playoffs thus far.
Fnatic's map pick, Nuke, was a piece of cake for Liquid, who totally dismantled the Swedes' T side in the first half. The North Americans went into the second half with a 12-3 lead and only lost one round before winning the map 16-4.
Dust II, on the other hand, was a standout in the series. Fnatic awoke and played as though they were a whole different squad. On one side, Freddy "KRIMZ" Johansson was attempting to knot the series for them, while FalleN kept Liquid in the game. The game was close, and the North Americans prevailed in the 30th round to force overtime.
FalleN and his team had the upper hand in the first overtime, but KRIMZ came through with a stunning one-vs-three retake to score a round for Fnatic and energize his teammates. Later, he won another clutch, this time against FalleN alone, and spared his team from elimination in the second overtime. However, after the scoreboard reset for the third time, Liquid won four rounds in a row, eliminating Fnatic from the competition and advancing to the quarterfinals.
"It was an incredible day, we played really well on both maps, it was very tough in the second one, but I think we performed well," FalleN remarked with a smile in the post-match interview. Tres "stunna" Saranthus, the desk host, mentioned that FalleN had hit some "insane AWP shots," and the Brazilian was completely honest about it. "Yeah, I mean, it's fantastic to be hitting those shots; I wish I could hit them in every fucking game."
Liquid will now face Heroic in the quarterfinals on Friday, September 10 at 12:15 p.m. CT. Many CS:GO fans will be curious to see if the Danish squad can put a stop to the Liquid we're seeing now that they're under fire after their former coach Nicolai "HUNDEN" Petersen provided proof implicating several of the Heroic players in the coaching bug scandal.