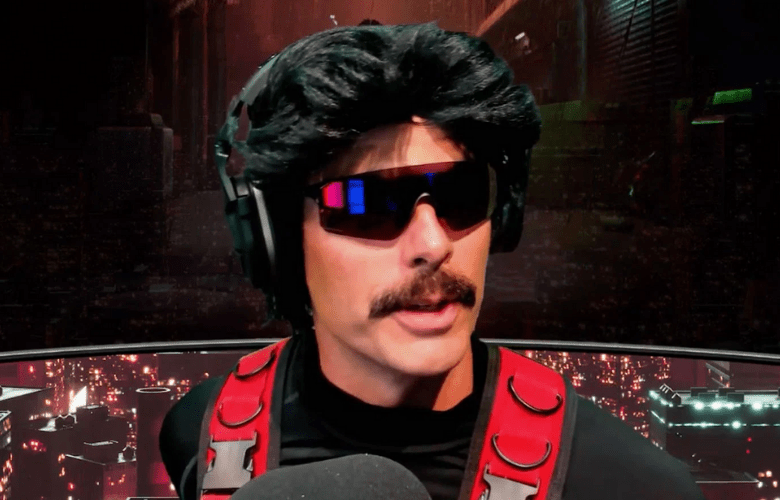 Dr Disrespect has disclosed why he was banned from Twitch last year and will be filing a lawsuit against the company.
Disrespect has spoken out about his permanent removal from Twitch last year, stating that he is preparing to sue the company.
Dr Disrespect has been banned permanently from Twitch for well over a year. The popular streamer was booted from the platform, never to be seen again, and has since found a home on YouTube. The cause for such a harsh punishment, however, has never been disclosed. In the 14 months since he was required to flee Twitch and his thousands of viewers behind, Disrespect has scarcely discussed it.
We might be one step closer to figuring out what occurred between the two parties now. Disrespect discussed his ban during a recent stream, stating that he still gets a lot of questions about it. The streamer claimed that he has known the cause for his ban for months, yet he is still forbidden from discussing it.
Disrespect did reveal, however, that he is preparing to sue Twitch over the ban. "Yeah, I've figured out why now. I've known for a long time… Champs, I'll just say this right now. Disrespect stated, "There's a reason why we're suing the heck out of them."
Twitch is clearly not over whatever Disrespect did to get himself banned. ZLaner was recently kicked out of a competition after implying that he intended to compete in Disrespect cosplay. Ever since Disrespect has been spreading out, and he appears to be launching his own gaming studio. The streamer is presently on the lookout for someone to lead the business, and he plans to work with "mega influencers" to develop games.