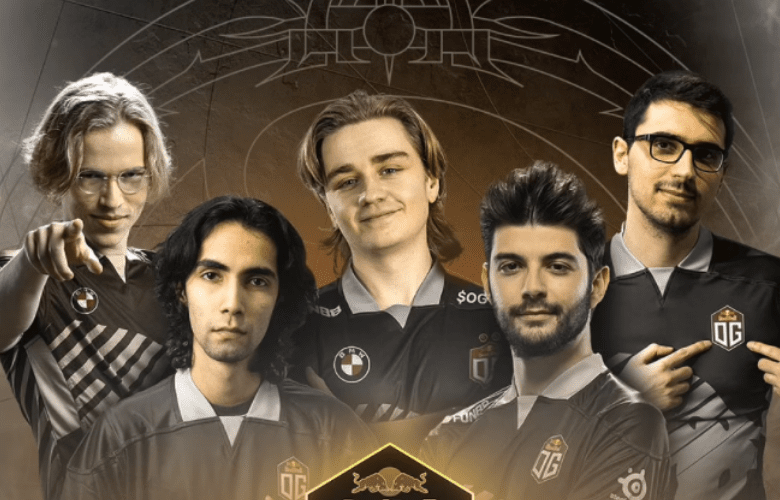 Teams had little over a month after The International 10 (TI10) concluded in the middle of October 2021 to finalize their new Dota Pro Circuit lineups for the forthcoming season (DPC). Because of the shorter time frame, changes within teams occurred quite rapidly this time around, as opposed to previous years when teams were allowed a few months to pick their alternatives.
Moreover, such a major reorganization occurred after a long period of time, and many of the changes were quite exciting. However, a few Dota 2 players, like as Aliwi "w33" Omar, did not make any of the teams for unknown reasons. The most popular players from this category who have not been in the first half of the DPC 2021-22 Tour 1 are mentioned below.
There will be no top Dota 2 players competing in the DPC 2021-22 Tour 1 W33.
W33, who had largely been gone from all Dota 2 teams since April 2021, was widely reported to be joining a Division 1 team in the weeks leading up to the start of the DPC 2021-22. Following the completion of TI10, he began playing a lot of pubs, making this story plausible.
The roster lock date for the DPC 2021-22 season neared, however the two-time TI finalist was not on any of the teams.
W33 has been on the inactive roster of Nigma Galaxy since April 2021. However, in the first few series of the DPC Western Europe, Nigma Galaxy did not use him as a substitute, even when it was needed; instead, the squad elected to play with coach Roman "rmN-" Paley.
W33 has spent the majority of his professional Dota 2 career in the WEU region's Division 1. Some of the world's best midlaners are currently found in this category. As a result, returning to this location will be a difficult struggle unless he chooses to stop freely engaging.
SAKSA
Martin "Saksa" Sazdov proved himself as one of the most reliable position four players during his 20-month stint with OG. After TI10, Johan "N0tail" Sundstein, Topias Miikka "Topson" Taavitsainen, and Sébastien "Ceb" Debs chose to take a break or retire. Saksa and Syed Sumail "SumaiL" Hassan quit during the process as well, and while SumaiL joined Team Secret, Saksa was left without a team for the DPC 2021-22.
Saksa, like w33, was supposed to be joining a Division 1 squad. But, as it turned out, that was not the case, and the gamer is still playing pubs.
Saksa and SumaiL were supposed to have departed OG to pursue new possibilities in the official announcement, but on one of his livestreams after leaving OG, Saksa disclosed that he did not leave OG. The reason for this shift remains uncertain.
SCCC
Song "Sccc" Chun, a well-known Chinese player in the West, has been absent from competitive Dota 2 for quite some time. SCCC did not compete for EHOME in 2021, having already competed in December 2020.
Throughout the year of 2021, the midlaner, who has also played as a carry, took an unusual strategy by frequently broadcasting on Huya, a Chinese livestreaming service. Sccc is one of China's most popular livestreams and performs at a lot of clubs. The player was invited to serve as a guest commentator during the last Chinese DPC season, and he has been offering his thoughts in the form of analysis and commentary.
When the player left the squad, EHOME said it "recognised" his "wishes and personal growth requirements." Sccc's livestreaming success, along with this, could keep him away from competitive Dota 2 for even longer.
SAVE-
Vitalie "Save-" Melnic, the list's youngest player in 2021, quickly earned a name for himself. Save- joined Virtus.pro on a trial basis in 2020 and rose through the ranks to become the team's captain, leading a group of talented young players.
In the two regional leagues at the DPC 2021, the team annihilated one opponent after another, not dropping a single series out of the 28 games it played. While the team struggled at the LAN Majors due to a lack of a coach and pressure issues, it performed admirably at TI10, placing fifth to sixth.
Despite the fact that the future appeared bright for a group this young, it decided to change. As a result of the team's internal issues, Save- was placed on the inactive roster, while Egor "Nightfall" Grigorenko joined Evil Geniuses.
Save- now streams on Twitch and, like many of his former Virtus.pro teammates, frequents pubs on a regular basis. Save- is still in the early phases of his professional career, but he has the potential to be a captain and a position four player.
Some of Dota 2's finest players have recently voluntarily departed from competitive participation. Ceb, who has retired, is one of them, while Topson and N0tail have taken time off. Another notable player, Jacky "EternaLEnVy" Mao, announced that he, too, would be taking a break after TI10 since he didn't feel he was doing as well as he wanted.
In the DPC 2021-22, Xu "fy" Linsen, one of the most popular Dota 2 players in the world, is not a member of any team. Following his departure from Elephant, he announced a hiatus on Weibo, indicating that he would rest for a while to allow his body to recover.