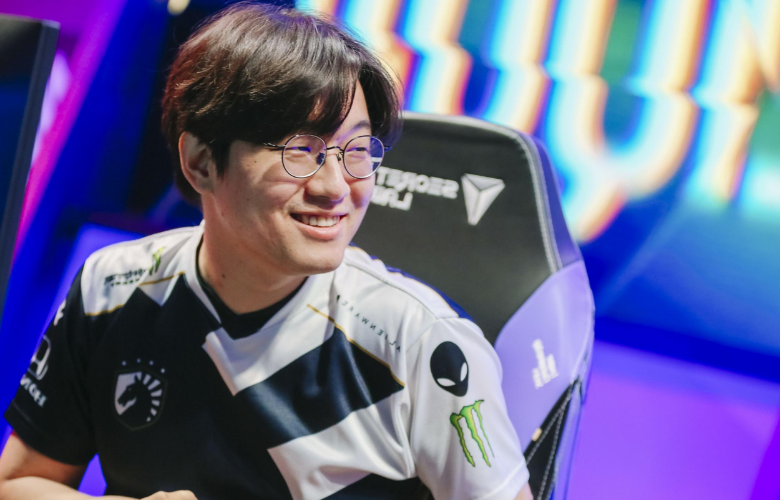 CoreJJ, who made his 2022 LCS Spring Split debut only a week ago, will be out of Team Liquid's starting lineup for the fourth week of the season.
According to Liquid, the 27-year-old leader is dealing with a "personal matter" that will prevent him from taking the stage this week. This means that Eyla, Liquid's Academy support, will have to fill his spot on the main roster for the upcoming LCS superweek.
After the announcement, head coach André Guilhoto expressed his confidence in Liquid, saying he's "more than confident that [Eyla] and the team will do a great job on securing three wins this weekend." He also confirmed that Eyla has been practicing with the main team this week in preparation for the big stage, where Liquid will face Golden Guardians, Dignitas, and TSM.
However, this isn't Eyla's first appearance on Liquid's main roster. While waiting for CoreJJ's visa to be approved, Liquid was forced to run a mishmash of different teammates throughout the 2022 LCS Lock In tournament. Eyla was paired with Hans Sama in the lineup they eventually settled on for the start of the regular season. And in the first two weeks of the season, Liquid went 3-1, with victories over Immortals, Cloud9, and a hot FlyQuest.
According to Oracle's Elixir, Eyla performed well in his LCS debut, posting a 2.5 KDA with 32 assists, a 75% first blood rate, and good warding stats. Although Liquid appeared to be a different beast with CoreJJ calling the shots and guiding them through the later stages of their matches, Eyla was no pushover.
You can catch Eyla's return to the LCS when Liquid takes on Golden Guardians on Summoner's Rift on Friday, Feb. 25.