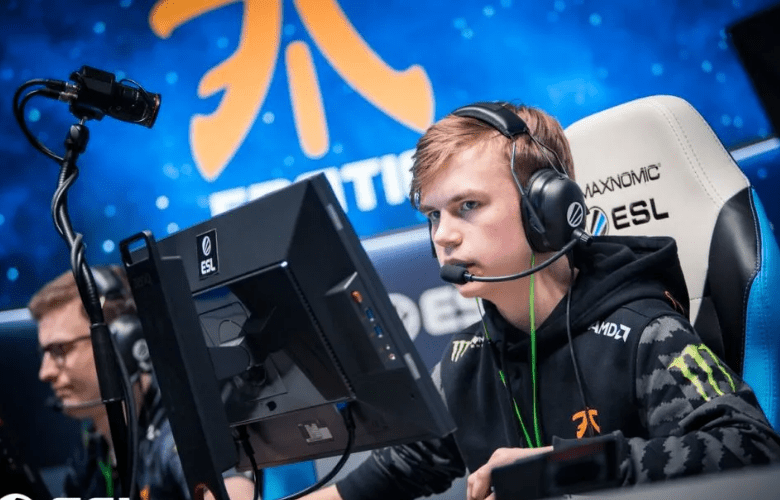 Ninjas in Pyjamas (NIP) performed well at the IEM Katowice 2022, finishing seventh to eighth despite the absence of their star player, Nicolai "dev1ce" Reedtz. This was a significant improvement for the Swedish team, which had previously failed to qualify for the BLAST Premier: Spring Finals 2022.
With the PGL Major Antwerp 2022 qualification cycle fast approaching and dev1ce still missing from the competitive scene, NIP is reportedly looking to strengthen its roster by adding Ludvig "Brollan" Brolin.
According to HLTV, the 19-year-old Swedish rifler who currently plays for Fnatic is one of the best players in the team's CS:GO lineup, with NIP reportedly offering around €600,000 ($679,425 USD) to sign the teenage star.
Brollan, a young talented rifler, has allegedly piqued the interest of NIP, and the team may be looking to add the teenage star to its active CS:GO roster ahead of the PGL Major Antwerp 2022 qualification cycle.
The Swedish organization is willing to pay nearly $680,000 USD to bring the player over from Fnatic, who are looking to rebuild their CS:GO team after benching British AWPer Owen "smooya" Butterfield.
While the deal has not been finalized, Fnatic appears to be considering the rumored offer, as they have chosen to compete in the first open qualifiers of the RMR (Regional Major Rankings) Europe without Brollan.
Instead, they have replaced him with another academy player, Peppe "Peppzor" Borak, who will be teaming up with his teammate Iulian "regali" Harjău, who will be handling the big green in place of smooya.
It will be a difficult decision for Fnatic to let go of their star player Brollan, especially since they will have to compete in both the open and closed qualifiers to secure a spot in the PGL Major Antwerp 2022.
Despite being only 19 years old, Brollan has already competed in the tier one circuit alongside Fnatic for over three years. During his time with the organization, he has won two notable tournaments: ESL Pro League Season 11 and DreamHack Masters Malmo 2019, as well as the MVP award in the former.
While NIP may be interested in Brollan, it will be interesting to see who he replaces on the current roster.