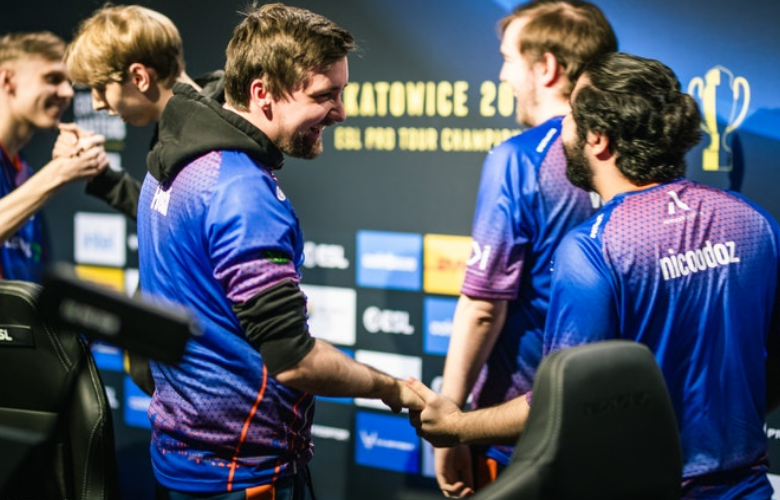 Danish side Copenhagen Flames defeated Ninjas in Pyjamas in the first upper bracket final which secured them a spot at IEM Katowice 2022. NiP had a quite close matchup with Wisla Krakow while CPF looked good from the start by winning over fnatic. Copenhagen Flames flaunted their LAN buff again, heading off with a 12-3 T side on Nuke which awed the specialists. Mirage was a lot closer than Nuke but at the half, both maps looked completely easy wins.
Map Veto
Copenhagen Flames eliminated Inferno

NIP eliminated Vertigo

Copenhagen Flames choose Nuke

NIP choose Mirage

NIP eliminated Ancient

Overpass was left behind
Map 1: Nuke (Copenhagen Flames 16-3 Ninjas In Pyjamas)
IGL Hoo Xi started on the T side on Nuke leading from the front to express what he was capable of. 5 of the 13 kills on CPF's side were his. Considered to be the toughest T side to call, HooXi made it look so easy as his side posted 12 T rounds compared to NiP's 3 CT rounds. AWPer nicoodoz helped with 13 kills of his own.
On the CT side, CPF never lost a round and completely nailed NiP 16-3.
Map 2: Mirage (Copenhagen Flames 16-12 Ninjas In Pyjamas)
Although the scoreline looked close, CPF started Mirage the same as Nuke. On the CT side, nicoodoz again made the map his playground garnering 20 kills with a 2.34 CT side rating. NiP's start was a lot worse since they only got 2 T rounds and ended the half trailing 2-13. 
NiP took control on the CT side for the first time in the series. They began with a 5 round streak followed with another 3 after losing 1. But having been defeated 13 rounds previously, NiP didn't have any room for further setbacks whatsoever and they did their due diligence. Although NiP got 10 CT rounds, it was still too late since CPF won the map 16-12.