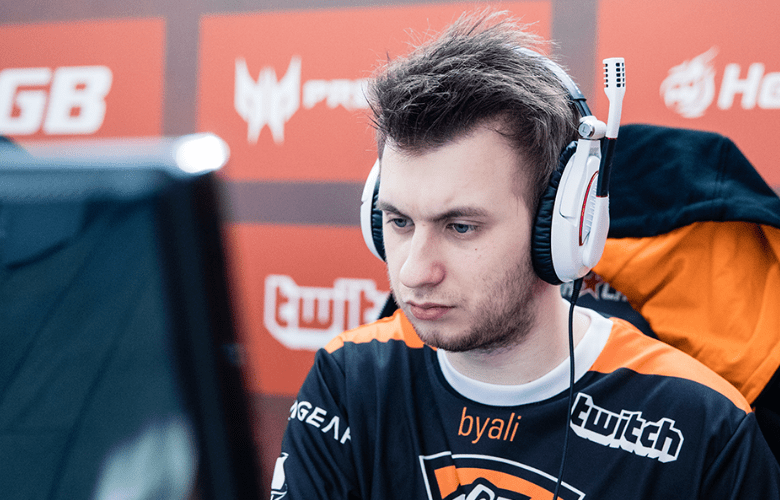 For nearly two months,  Izako Boars will be forced to play without their in-game commander.
On Sunday, the Polish organization created by streamer Piotr "izak" Skowyrski stated that the team's most renowned player and captain, Pawe "byali" Bieliski, will have to take a leave from Counter-Strike. The 27-year-old Pole sustained a hand injury and will be out of action for six to eight weeks as a result of the procedure and therapy.
Izako Boars have played Wojciech "darchevile" Klba as a stand-in for the ESEA Cash Cup, but have not spoken on a long-term remedy.
"For the time being, I shall be in the coach slot with Izako Boars, taking turns with Hyper," byali posted on Twitter. "Unfortunately, I can't hold a mouse in this plaster, so I'm out for two months."
The Virtus.pro Katowice 2014 Major champion joked that the injury was not caused by hitting a desk and thanked his supporters for their warm sentiments.
Izako Boars are presently rated 88th in the globe and compete in both ESEA Advanced Season 39 and domestic tournaments. Their finest recent results were in the Malta Vibes tournament series, when they finished fourth in Knockout Series 1 and eighth in Knockout Series 3.
Izako Boars will suffer another setback as a result of Byali's absence. The squad appears to have struggled to recover from the departures of Kamil "siuhy" Szkaradek and Hubert "Szejn" wiaty to mouz NXT, having fallen from their peak rank of #42 in February.
The Izako Boars' current roster is as follows:
Mateusz "TOAO" Zawsitowski
Daniel "Stomp" Plominski
Arek "Vegi" Nawojski
Karol "Enzo" Lasota
Pawel "byali" Bielinski (injured)
Bartosz "Hyper" Wolny (coach)