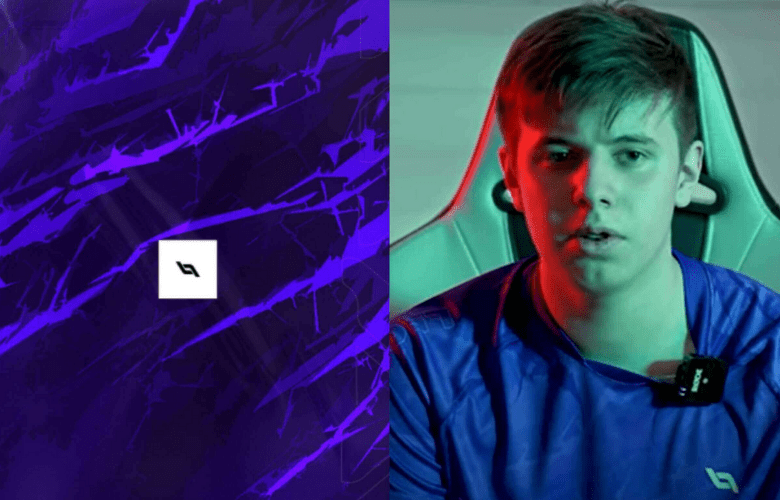 During the FNCS Qualifier 2 Finals, Noahreyli of the Become Legends esports organization received an unintentional ban.
Noah "Noahreyli" Rey, a top European Fortnite Battle Royale pro, was banned during the second Fortnite Champion Series (FNCS) Season 8 Qualifier today. On Twitter, the multiple-time FNCS Finalist announced his current ban. It happened in the first of six games in today's last Season 8 Qualifier, in which teams compete for a position in the Season 8 Finals next weekend.
Noahreyli and his teammates were taken aback by the unexpected penalty, but the scenario is evolving and resembles MrSavage's suspension from last season.
The in-game ban that Noahreyli received in game one of FNCS Qualifier 2 came without prior notice. Before Noahreyli was taken out of the game, he and his friends, Vadeal and JannisZ, were deep in an endgame. The affected player moved to Twitter to express his dissatisfaction with the ban and to show off his Epic Games Launcher, which also said: "Banned."
It's comparable to last season when MrSavage was banned, prompting Epic Games to cancel the results of two subsequent matches. In theory, that sad incident created a precedent for future incidents. Epic Games, on the other hand, didn't even acknowledge Noahreyli's sudden ban and proceeded to game two. As 32 teams loaded into the second match, Noahreyli's teammates Vadeal and JannisZ were left with no choices.
Epic Games made the decision not to resume games one and two. Sadly, Noahreyli, Vadeal, and JannisZ were left out of potential points for the whole second match. Soon after, Noahreyli took to Twitter to say that Epic Games had unbanned him and that he had not received any V-Bucks as recompense.
In match three of the FNCS Qualifier 2 Finals, the three players had a lot of ground to make up. This is Noahreyli's second suspension in four months, following a gaffe during the Thanos Cup in June. As Europe's top trios compete for a spot in the Season 8 Finals, we'll have to wait and watch what happens next.