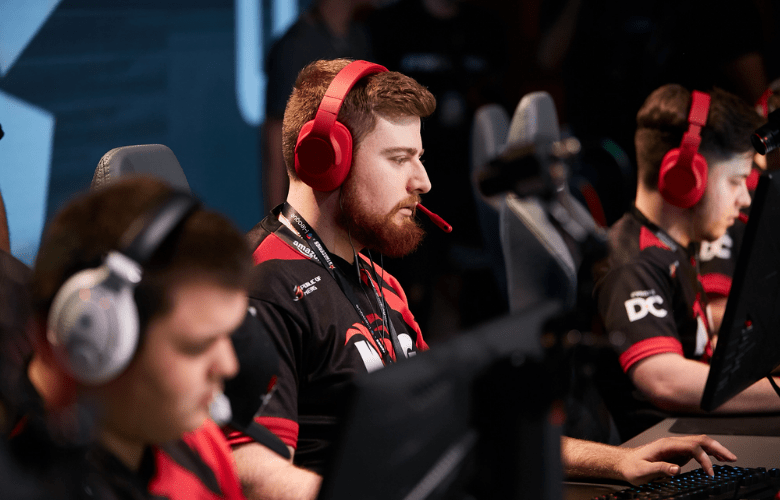 While resetting his mental state, the 27-year-old tactician prefers to sit back and watch his squad play.
In the midst of the ongoing Coronavirus outbreak, Peter "stanislaw" Jarguz, the in-game captain of Evil Geniuses (EG) CSGO division, has opted to temporarily stand aside from the roster ahead of the ESL Pro League (EPL) Season 14 due to the onerous requirements. Head Coach Damian "daps" Steele will take over for Stanislaw until the latter is ready to compete again.
Stanislaw has returned home after being unable to find positive in the current player break, which has been ongoing since the conclusion of IEM Cologne 2021. EG, like the other teams who have their boot camp set up in the former country, has been in Europe for a long time. Stanislaw found it impossible to stick to the current condition of how things are managed while competing due to the forthcoming COVID-19 protocols and travel limitations. Peter is anticipated to make his EG debut at the BLAST Premier Fall Groups competition, which begins September 16.
Daps, who took over as EG's head coach in June, will take over for Stanislaw for the team's ESL Pro League Season 14 matches, where they will be pitted against Natus Vincere, FaZe Clan, BIG, Mousesports, and Fnatic in Group C. This will be daps' first official match after his retirement from CSGO, but he did briefly represent NRG in Valorant.
On August 27, Evil Geniuses will return to action in the EPL Season 14, where they will face BIG in their Group opener.
Stanislaw stated in a press release:
"Following our team's long stint in Europe, along with mandatory quarantine requirements due to international travel, I've unfortunately not felt the positive impact of the player break as expected. Speaking honestly, I am not mentally ready for more international travel and competition.
Rather than overextending myself both mentally and physically, I plan to spend the next few weeks at home with the full expectation of rejoining my team in Europe in advance of BLAST Premier Fall. During this time I will be watching and cheering for the team as Daps steps into the active roster in my absence."
Evil Genius are now:
Vincent "⁠Brehze⁠" Cayonte
Tsvetelin "⁠CeRq⁠" Dimitrov
Owen "⁠oBo⁠" Schlatter
Michał "⁠MICHU⁠" Müller
Damian "⁠daps⁠" Steele (stand-in)
Peter "Stanislaw" Jarguz (Inactive role)