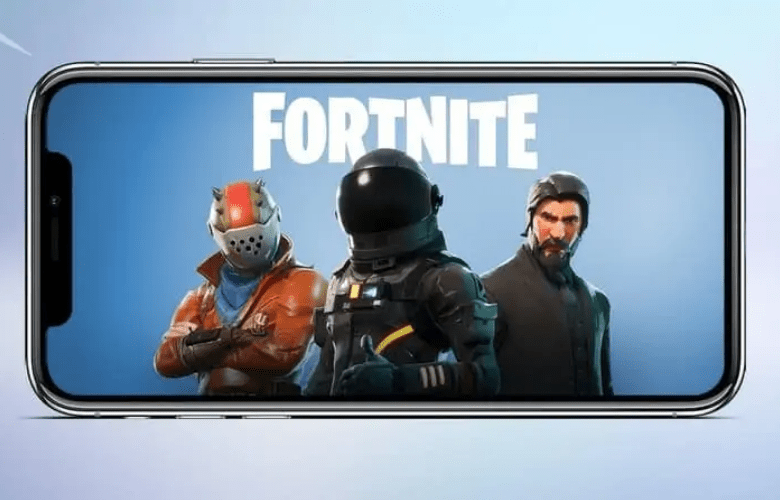 Apple folds in the face of antitrust, Fortnite may return to IOS soon.
The continuing legal dispute between North Carolina-based video game maker Epic Games and electronics giant Apple Inc. has been going on for just over a year. It was another epoch. One in which Fortnite Battle Royale reigned the iOS market, raking in millions of dollars for both Epic Games and Apple. However, the former made the audacious choice to challenge Apple's transaction fees and market dominance.
Instead of remaining silent, Epic Games chose to circumvent the regulations in place to provide permanent discounts to Fortnite players on all Apple devices. Inevitably, the multibillion-dollar corporation replied by removing Fortnite Battle Royale from the App Store, and Google quickly followed suit in favor of their sister digital behemoth. Epic and Apple have been at odds for a year, but a recent move appears to have clinched the deal for Fortnite devs.
Apple stated that it will allow developers to accept payment outside of the App Store, which is a huge victory for Epic Games and Fortnite fans who have been waiting for the game's return to mobile platforms.
The California-based corporation issued a press release on its official website, stating that they have agreed to App Store modifications that will benefit companies while maintaining a fantastic user experience. The second paragraph contains the meat and potatoes of the most recent advancement. Apple is now enabling exactly what prompted Epic Games' complaint in the first place.
"The agreement clarifies that developers can share purchase options with users outside of their iOS app; expands the price points developers can offer for subscriptions, in-app purchases, and paid apps; and establishes a new fund to assist qualifying US developers. The updates constitute the latest chapter of Apple's longstanding efforts to evolve the App Store into an even better marketplace for users and developers alike."
While the press statement does not mention Epic Games, there is no disputing that this is the victory that the creators and Fortnite fans have been hoping for since August of 2020. Five seasons of the popular Battle Royale title have passed, as has a whole year since iOS players last saw Fortnite. The response from developers was directly addressed by an App Store overseer.
"Since its inception, the App Store has been an economic miracle; it is the safest and most trusted destination for customers to get apps, as well as a fantastic commercial opportunity for developers to create, prosper, and grow," said Phil Schiller, Apple Fellow in charge of the App Store. "We would like to thank the developers who collaborated with us to reach these agreements in support of the App Store's mission and for the benefit of all of our users," states the release.
WHEN CAN WE EXPECT FORTNITE TO RETURN TO IOS?
The fact that Apple still has a lot of details to work out behind the scenes should come as no surprise. It was not specified in the press release when developers will be able to collect payment outside of the App Store. As a result, Fortnite's triumphant and long-awaited comeback to Apple devices could take a while. Apple is almost guaranteed to bring the game back for users to enjoy.
Although Epic Games has not yet responded to Apple's latest move, it is likely that they will in the near future. Due to Tim Sweeney's year-long criticism of Apple and its methods, the company's CEO and founder is definitely ecstatic tonight.