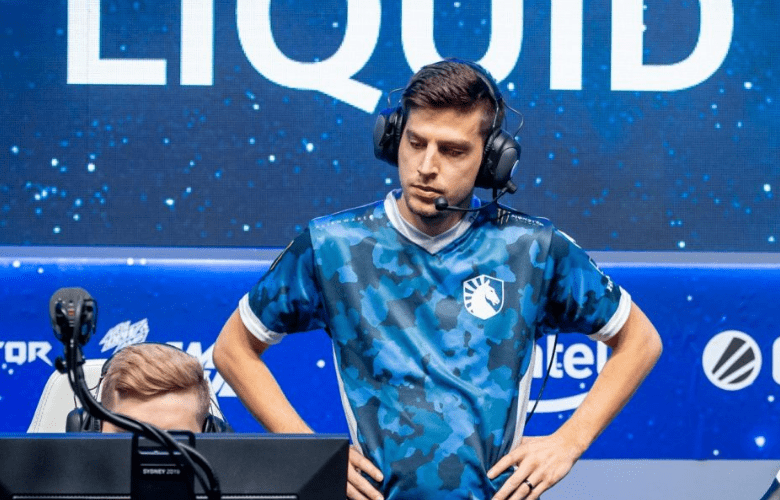 Steve "jokasteve" Perino, Liquid's manager, will take over for the remainder of the competition.
As he awaits the birth of his child, Eric "adreN" Hoag has revealed that he would not be attending PGL Major Stockholm with Liquid, allowing the team's manager, jokasteve, to take his spot.
The loss of adreN comes as a huge setback to Liquid ahead of the Major, as the team has been looking more unified in recent weeks, with Keith "NAF" Markovic and Jake "Stewie2K" Yip both putting up stats that harken back to their glory days.
In an Instagram post, adreN revealed, "I will be sitting out the Major owing to the imminent timing of my son's arrival." "I'm disappointed to be missing the first major in over two years and with a crowd, but I wouldn't miss this time with [my wife]."
Since 2015, jokasteve has served as Liquid's team manager, and he is frequently spotted sitting alongside the squad during training and official matches. He's previously served as the team's coach on past occasions, most recently at ELEAGUE Premier 2018, when Liquid finished second to Astralis.
But neither had adreN's tactical acumen and breadth of experience, the 31-year-old will provide a recognizable voice behind the scenes as the server's Major bid unfolds.
Liquid won a berth in the Legends Stage of PGL Major Stockholm, which begins on October 30th, after finishing second in the North American Regional Major Rankings. On October 26, the Challengers Stage (formerly known as the Major Main Qualifier) will begin, with eight slots in the Legends Stage up for grabs.
For the PGL Major Stockholm, Liquid will have the following lineup:
Jonathan "EliGE" Jablonowski 

Keith "NAF" Markovic

Jake "Stewie2K" Yip

Michael "Grim" Wince

Gabriel "FalleN" Toledo

Steve "jokasteve" Perino (coach)