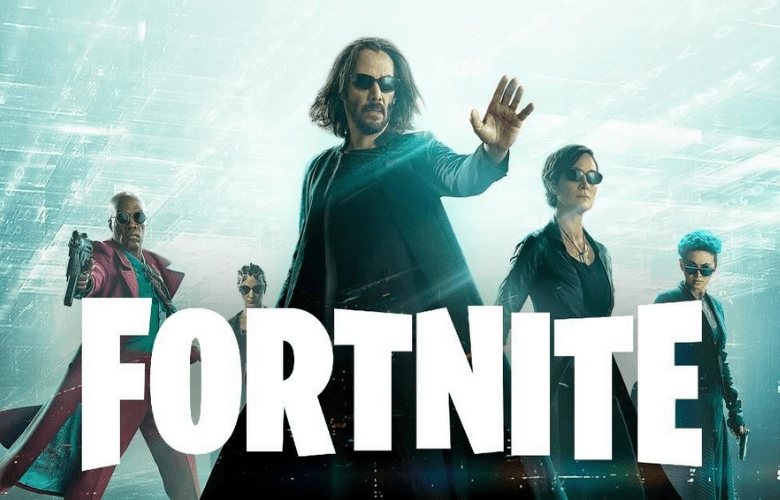 Leakers reveal that a Fortnite x The Matrix Collaboration is coming soon.
Epic Games has pulled off yet another metaverse-building partnership in Fortnite Battle Royale. Naruto Shippuden, Resident Evil, and Dune have all seen crossovers in recent months. Each is distinct, but the game developer's ability to expand Fortnite outside gameplay is even more astounding.
Those collaborations will go on indefinitely, and Fortnite leakers have disclosed some rumored intentions. Epic Games and the creators of the "The Matrix" film property are rumored to have reached an agreement to introduce the universe's characters to Fortnite. Although Epic Games has yet to confirm these rumors, a Fortnite x The Matrix crossover would continue a recent trend.
The latest is a partnership between Fortnite and The Matrix, according to HYPEX, a well-known leaker. This collision almost exactly coincides with the December 22, 2022 publication of The Matrix Resurrections. Keanu Reaves returns as Neo, while Carrie-Anne Moss reprises her role as Trinity in the Matrix franchise, which has been inactive for nearly two decades.
Both leading characters are said to be part of the Fortnite x The Matrix partnership, according to the leaks. Given the forthcoming release of the film, HYPEX indicated a planned release date of "the second half of December." Beyond what we currently know, the details are hazy. It's worth noting, though, that Epic Games has a partnership with HBO Max or Warner Bros. Pictures.
The Matrix partnership is Warner Bros.' fourth. Since July, there has been a picture-alliance. Space Jam, The Suicide Squad, and Dune are among the other film adaptations. According to what we know, Epic Games and Warner Studios have been working together for quite some time. The Matrix partnership is only the most recent.
We'll have to wait and see what emerges of this seeming accord. For the time being, Fortnite x The Matrix is set to be launched next month.